耐思美业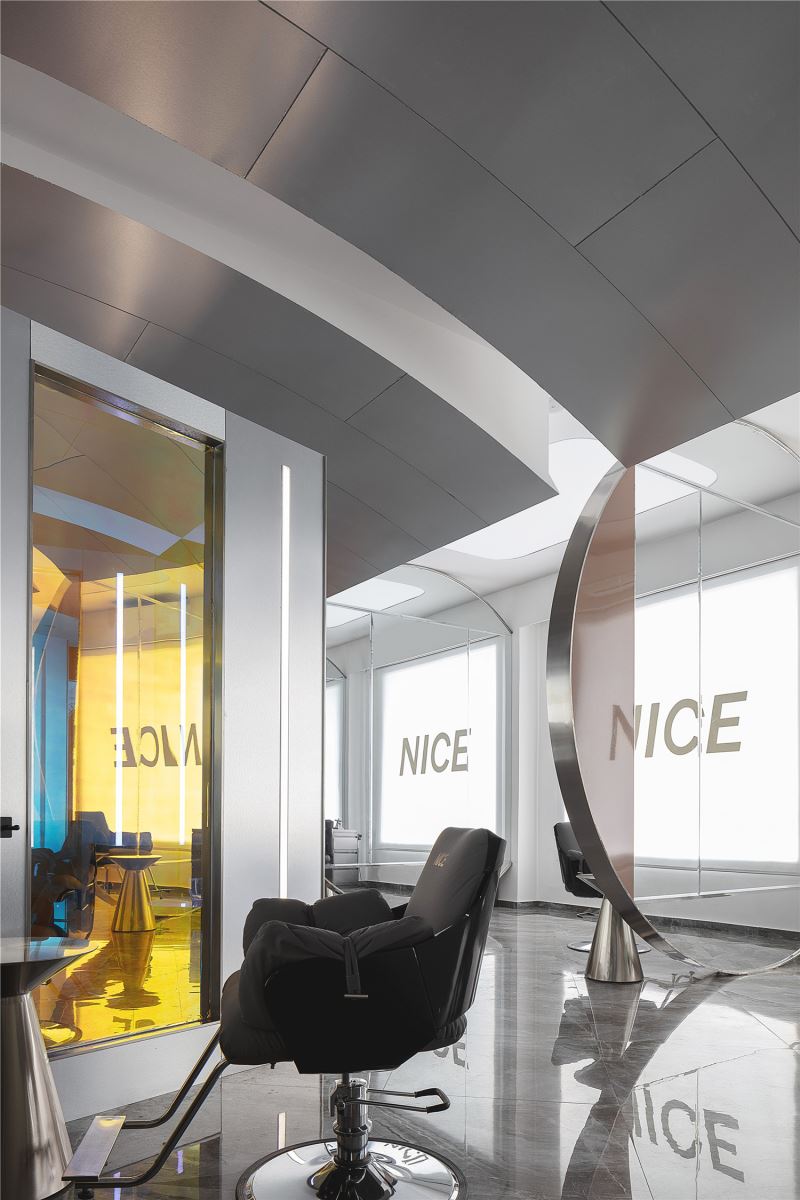 【NICE耐思】位于"亚洲玉都"揭阳市中心,是一个建筑面积超1200平方米的综合型专业沙龙空间,毗邻榕江与市政广场,是揭阳市核心商圈区域。独栋建筑物难能可贵在这闹市中偏安一隅。【NICE耐思】的中文含义是"美好的""令人愉悦的",客户希望在地建立一个充满无限可能性的品质沙龙空间,以承载他们的极致手艺与国际美感,为这座城市注入更多美好的事物。
[NICE] Located in the center of Jieyang, the "Emerald Capital of Asia", it is a comprehensive professional salon space with a construction area of ??more than 1,200 square meters. Adjacent to Rongjiang River and Municipal Plaza, it is the core business district of Jieyang City. In this downtown area, single buildings are rare and precious. The Chinese meaning of [NICE] is "beautiful" and "pleasant." The client hopes to build a high-quality salon space, carrying its superb technology and international style with unlimited possibilities, and injecting more beautiful things into the city.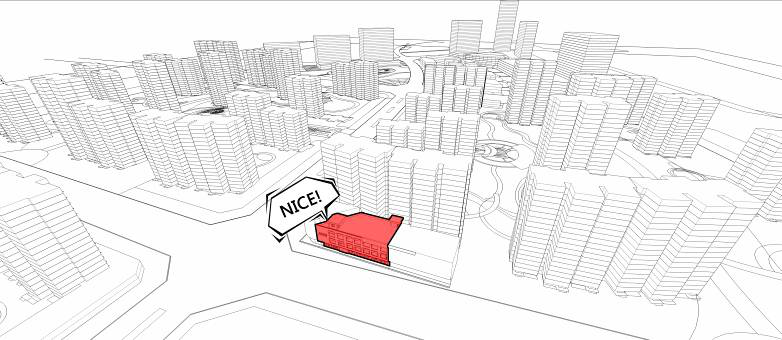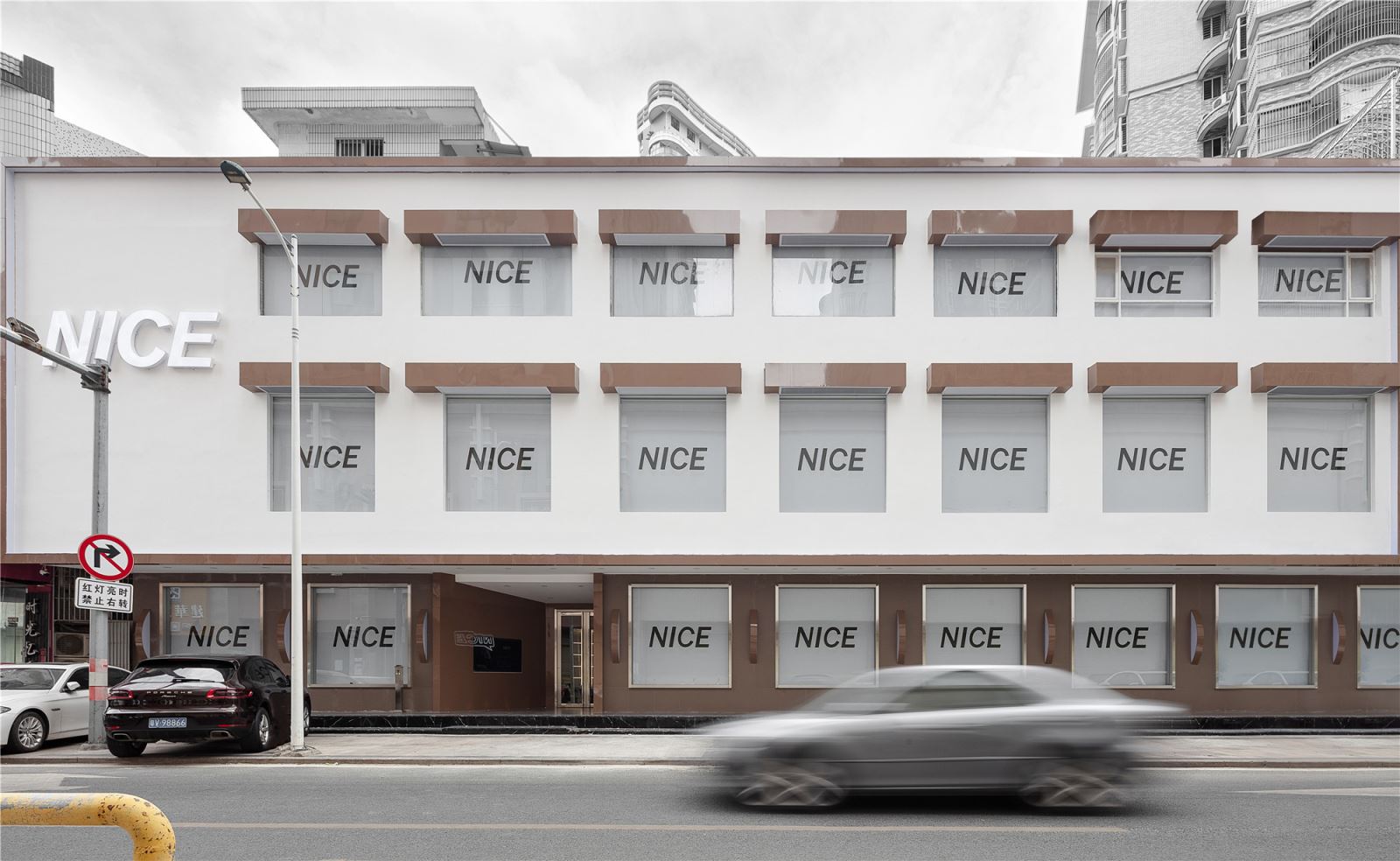 【GGD好好设计】持续践行探索与冒险和试验,通过对这个行业一个旁观者的角度去思考与实行,希望可以满足在地性材料及工法与现代化的结构形态产生碰撞、以未曾有过的方式突破当代人们对于沙龙空间的固定认知,呈现真正意义上的"体验迭代"。我们的想法是通过一个纯粹与简洁的空间作为基本载体的同时植入"未知",以致敬这班美业后浪。
[GGD Double Good Design] Continue to break through exploration, adventure and experiment. Thinking and practicing from the perspective of consumers, we hope to cope with the collision of local materials and construction methods with modern structural forms in an unprecedented way. This approach breaks through contemporary people's fixed understanding of salon space and proposes a true "experience iteration". Our idea is to use pure and concise space as the basic carrier, while implanting "unknown" to pay tribute to the new generation.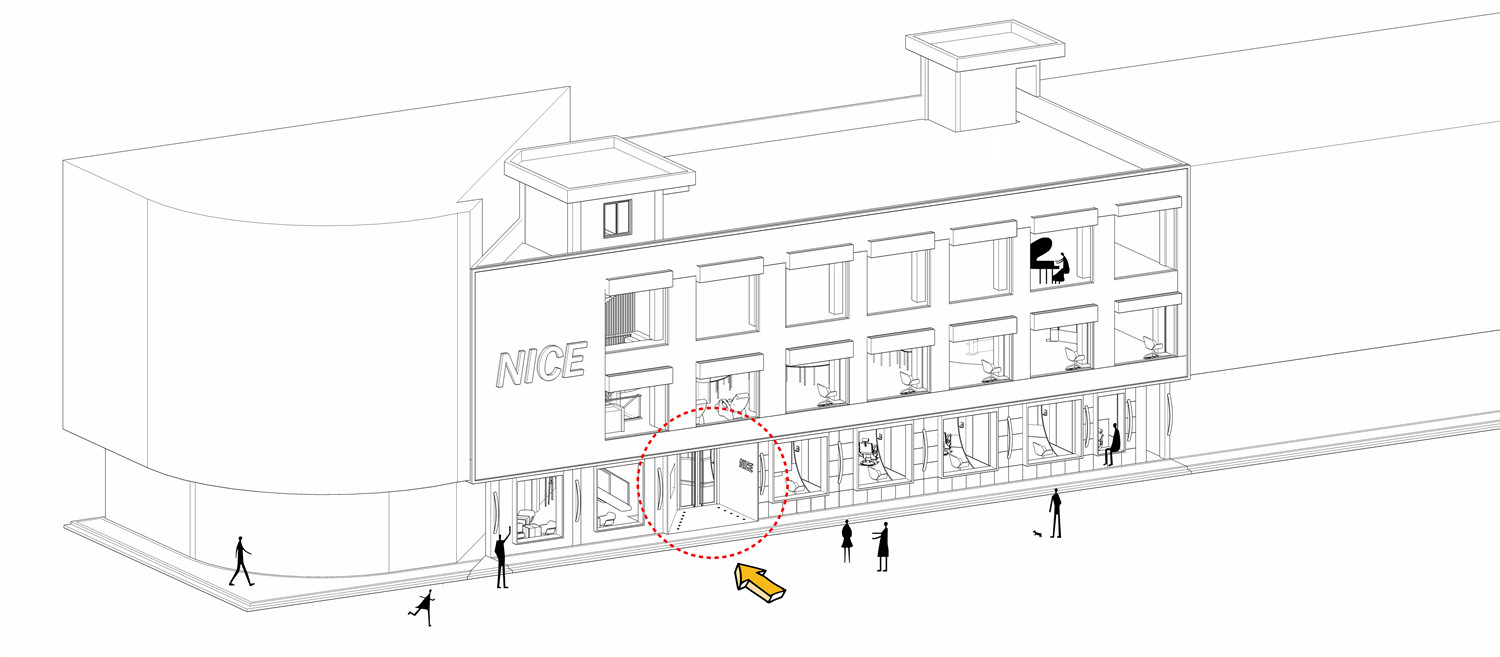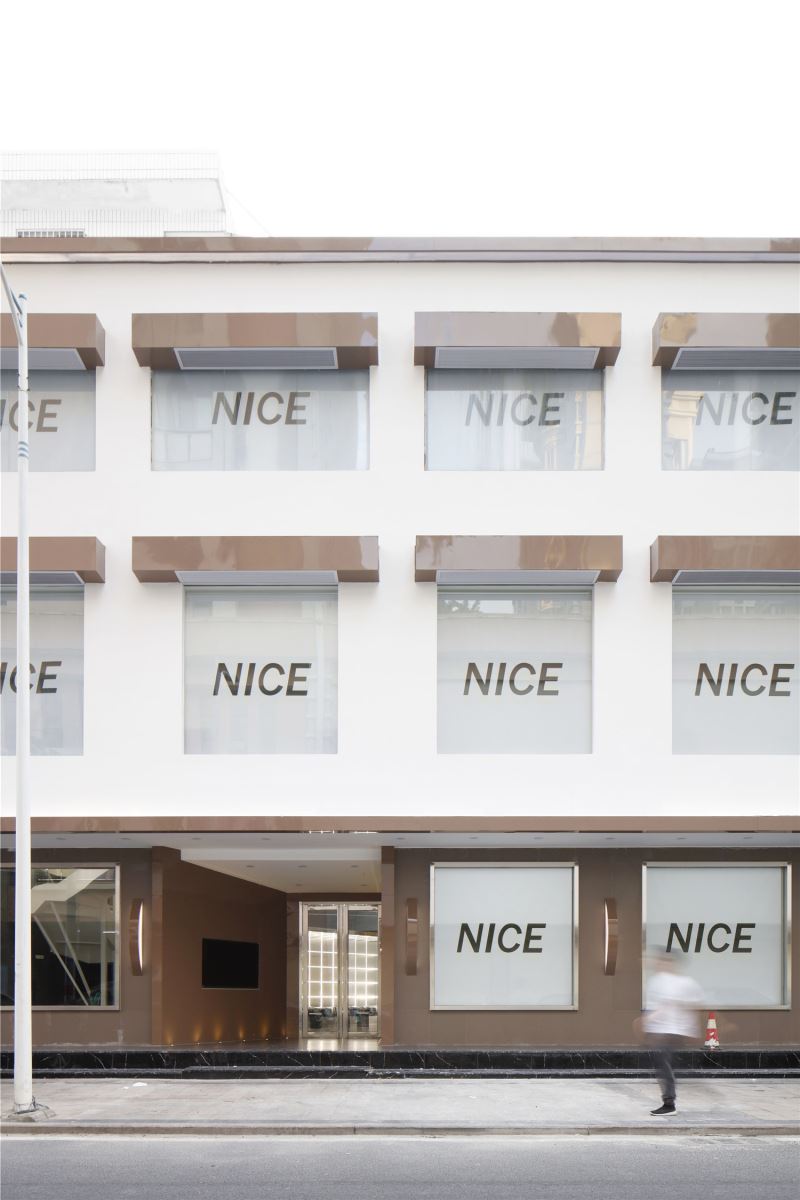 咖啡色的铝板与石漆作为主要材料,为厚重的体量赋予了微妙的质感,刻意退入的部分为核心入口,呈现出现代的秩序观感,与场地附近的老建筑物形成强烈对比。轻盈且厚重、低调又分量十足,在这熙熙攘攘的闹市中显得谦虚又自信。
Brown aluminum panels and stone paint are the main materials, providing a subtle texture to a large amount of space, and the deliberately returned part is the core entrance, presenting a modern sense of order, in sharp contrast with the old buildings near the site. He is light, low-key, heavy, and humble and confident in this bustling city.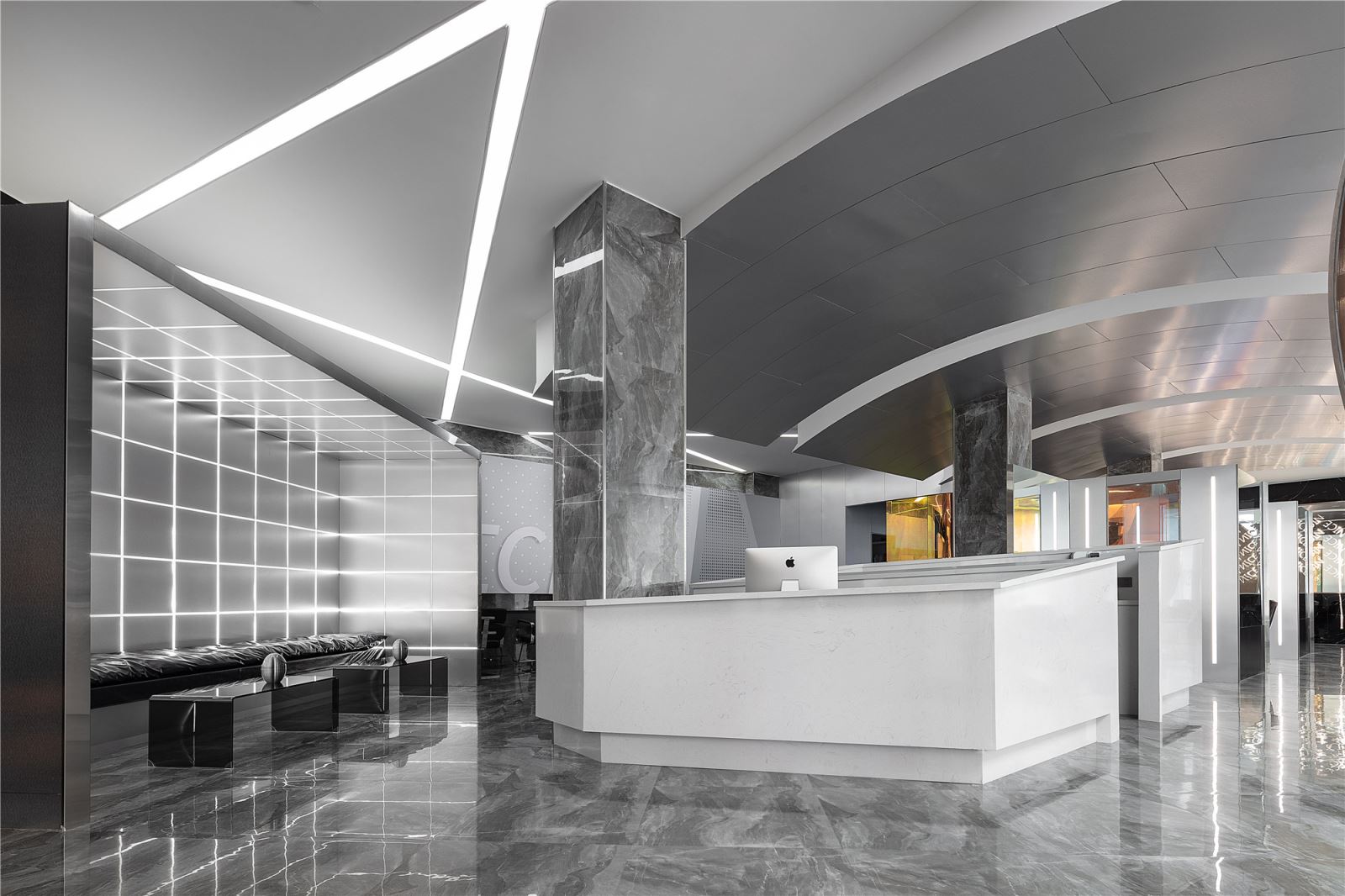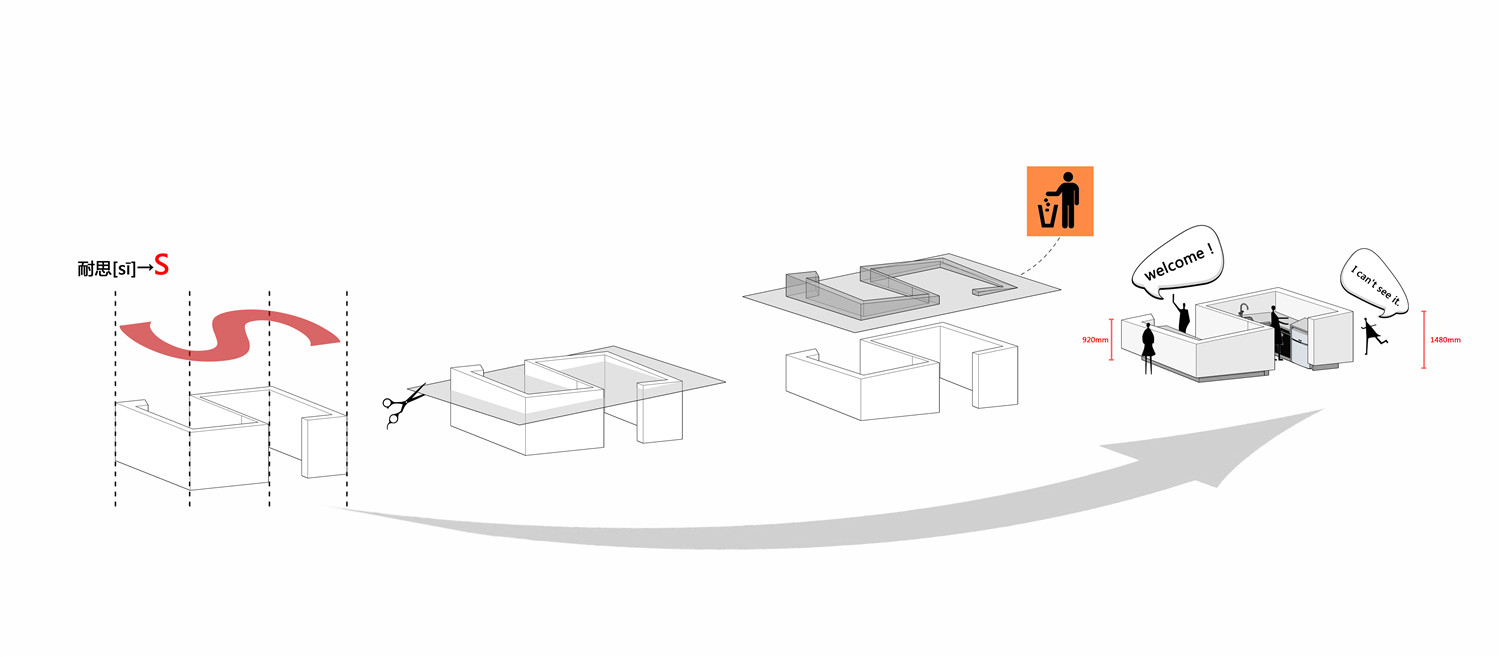 【GGD好好设计】色系的灵感来源于"星际大战",采用了银灰色的阳极氧化铝板,搭配以黑白武士,局部点缀"幻彩色"与"光剑"如此具有穿越星际的色系在空间中以超乎寻常的形态"呈现-诠释-转换",与结构相结合打破了空间原始的边界。
[GGD Double Good Design] The color system is inspired by "Interstellar Wars", using silver-gray anodized aluminum plate, with black and white samurai, partially embellished with "magic color" and "light saber". "Present-Interpret-Transform"in an extraordinary form in the space, combining with structure breaks the original boundary of the space.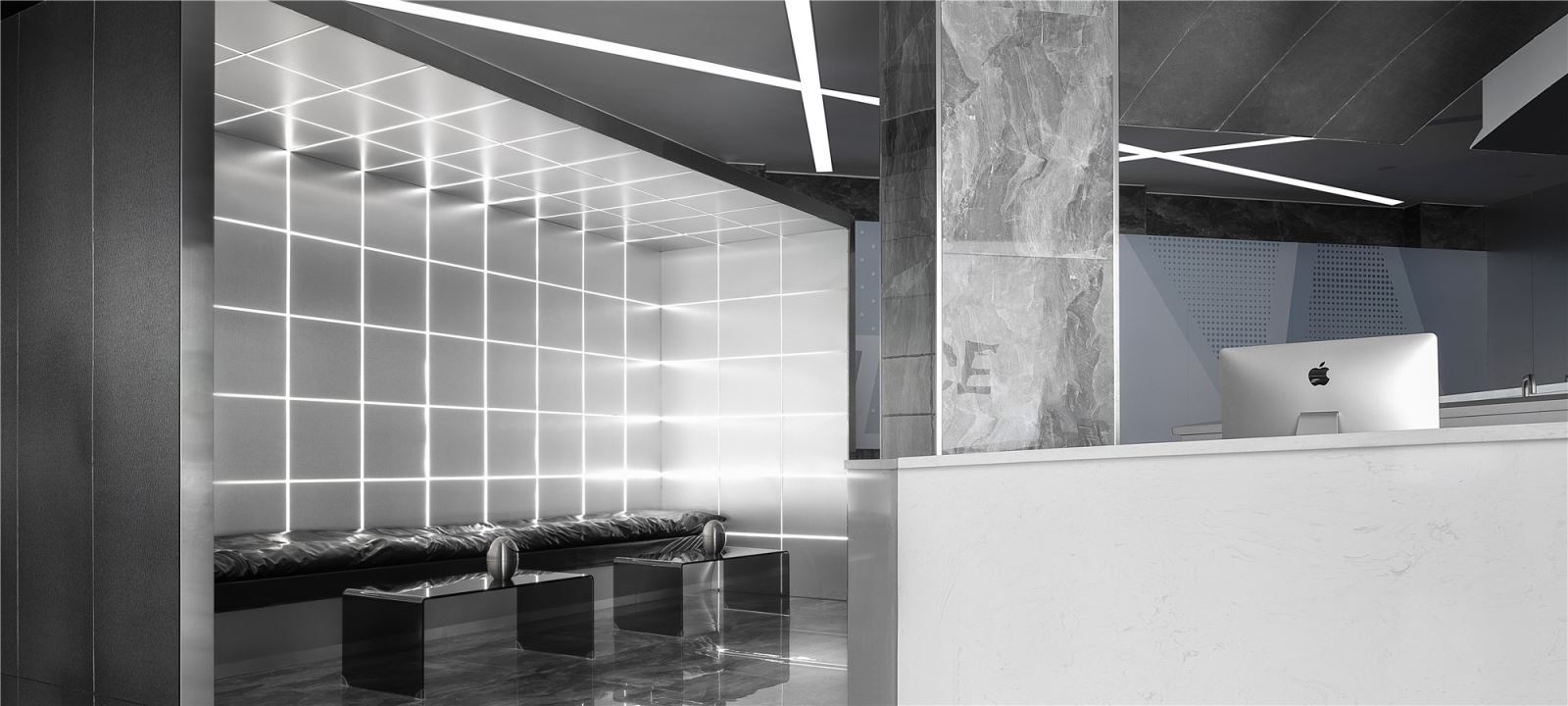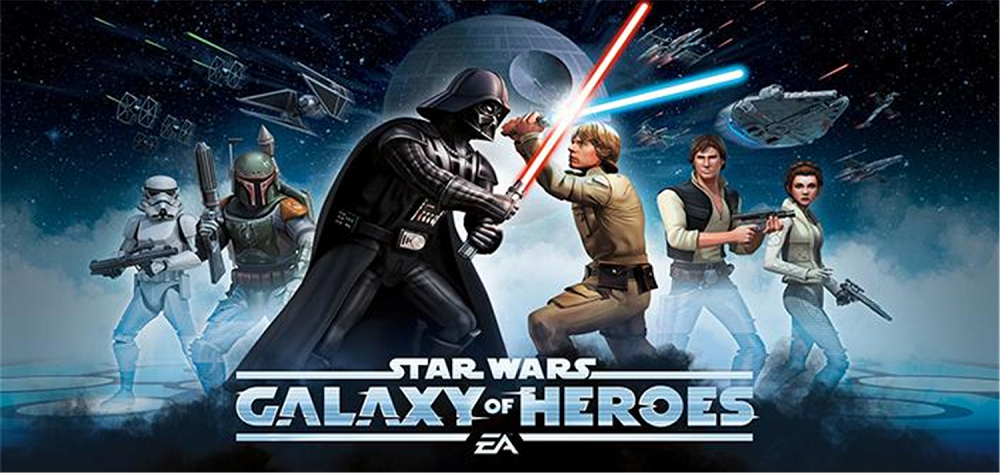 材质上的天然气质,太空铝与光,纵横交叉,包裹感十足的太空能量舱,为人们带来新的观感体验,制造出沉浸其中的未来感,让等待多出几分期待。
The natural attributes in the material, the intersection of spatial aluminum and light in the vertical and horizontal directions, and the full space energy capsule bring people a new look and feel, creating an immersive sense of the future, which makes people wait for the process Always full of expectations.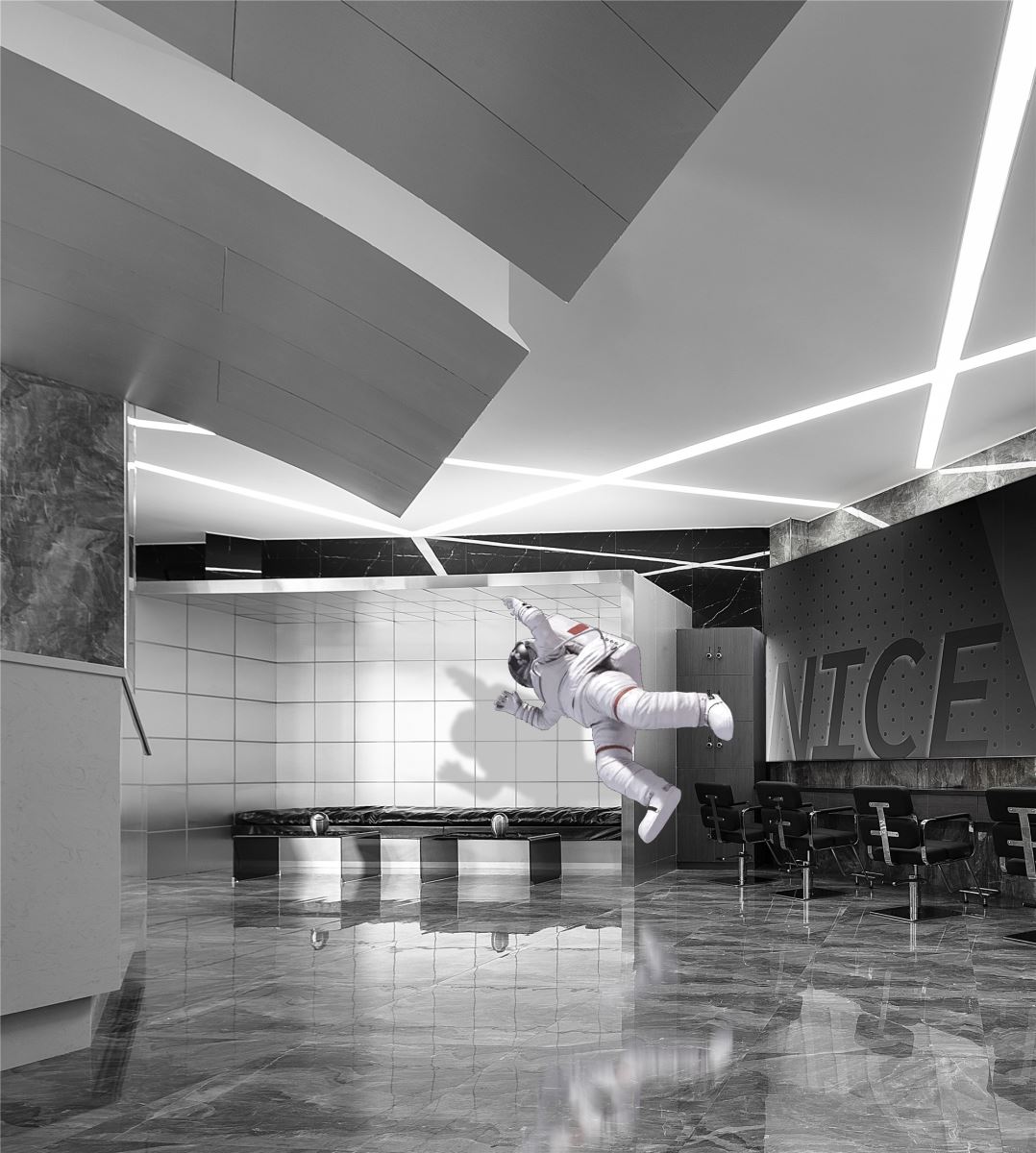 尤里·阿列克谢耶维奇·加加林(1934-03-09---1968-03-27),苏联航天员,苏联英雄,苏联红军上校飞行员,是第一个进入太空的地球人,也是第一个从太空中看到地球全貌的人。至此之后人类从未停止探索的步伐。
Yuri Alekseyevich Gagarin (1934-03-09---1968-03-27), Soviet astronaut, hero of the Soviet Union, and pilot of the Soviet Red Army colonel, was the first Earth to enter space Man is also the first person to see the full picture of the earth from space. Since then, human beings have never stopped exploring.