马焦雷湖度假胜地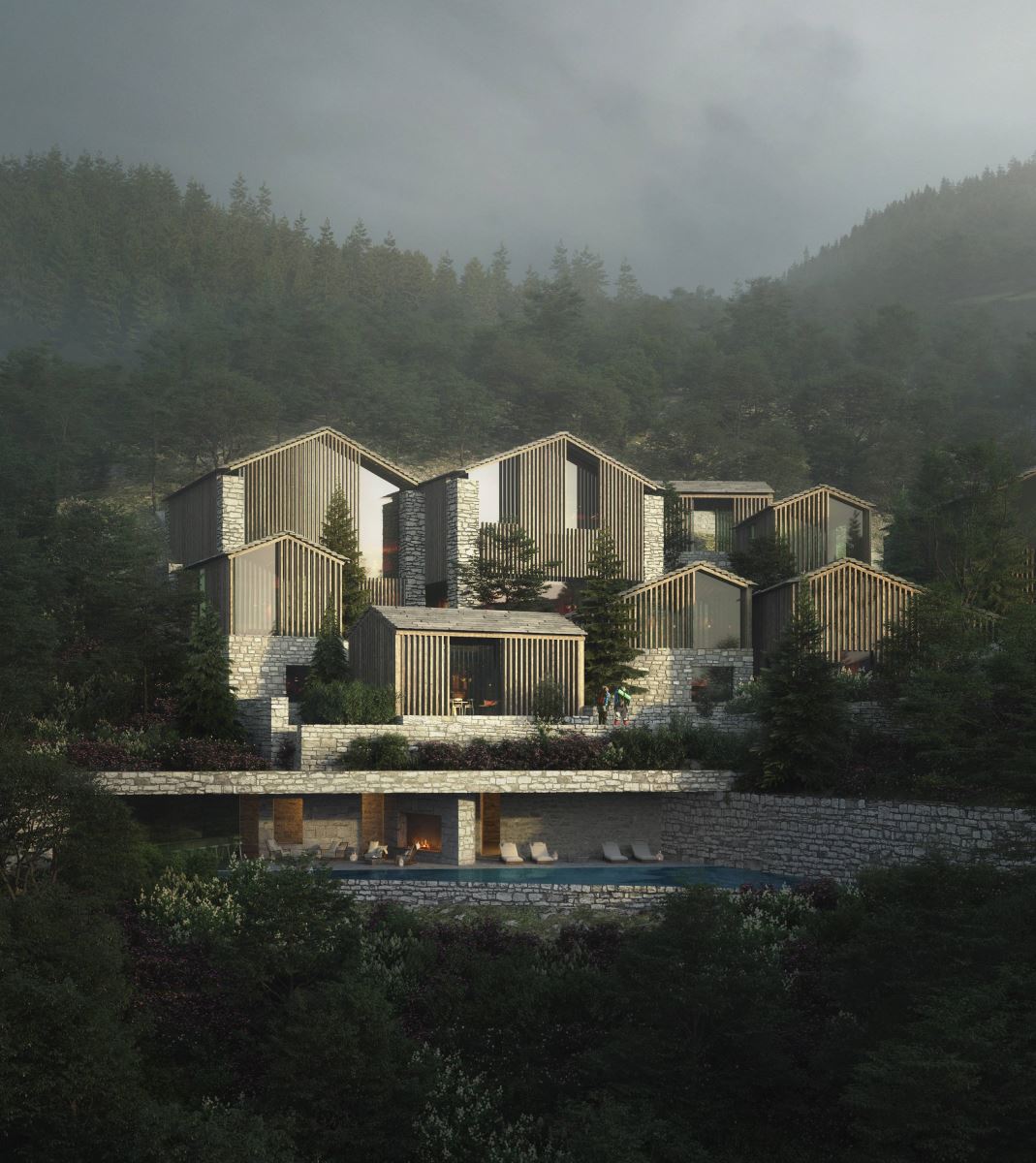 该度假胜地嵌入于俯瞰马焦雷湖的重山之间,其设计源自于提契诺独特多样的自然景观。提契诺是瑞士南部的一个地区,在那里,阿尔卑斯山脉、茂密的森林与地中海气候、棕榈成荫的湖泊以及深受意大利影响的文化及建筑传统相得益彰。
Embedded into the hills overlooking Lago Maggiore, the design of this resort arises from the uniquely varied landscape of Ticino—a region in southern Switzerland where Alpine peaks and dense forests meet a Mediterranean climate, palm-lined lakes, and Italian-influenced cultural and architectural traditions.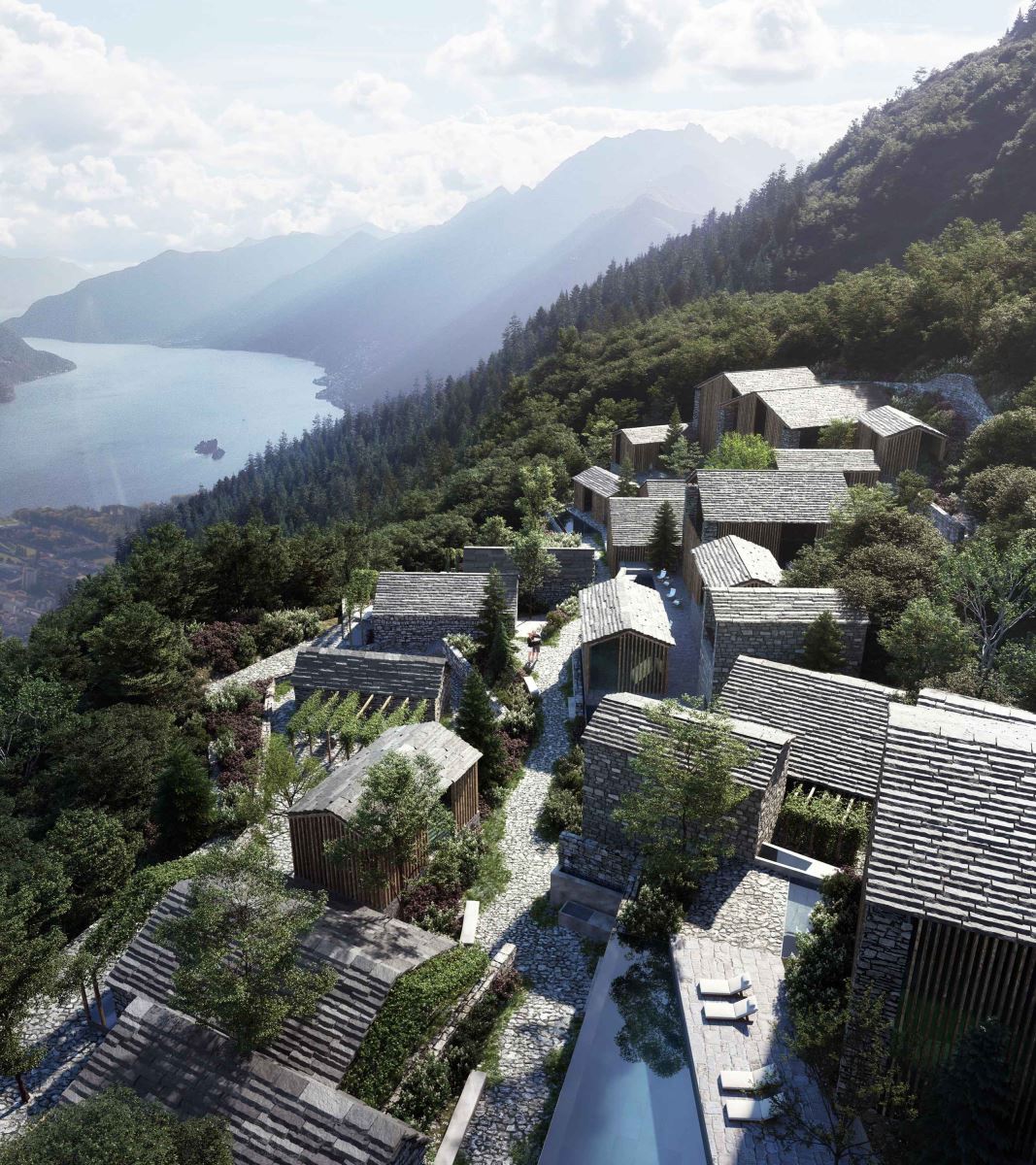 度假村位于湖面上方的山坡之上,横跨三个基地,由108间私人住宅、61间精品酒店、水疗和健康中心组成。设计融合了各个基地独特的景观和生态特点,保留了度假村所在地固有的场所精神。
The retreat—comprising 108 private residences, a 61-key boutique hotel, and spa and wellness environments—spans three sites along a hillside that rises above the lake. The design embraces the unique landscapes and ecologies of each site to ground the retreat in the spirit of its place.
La Folia I Site Plan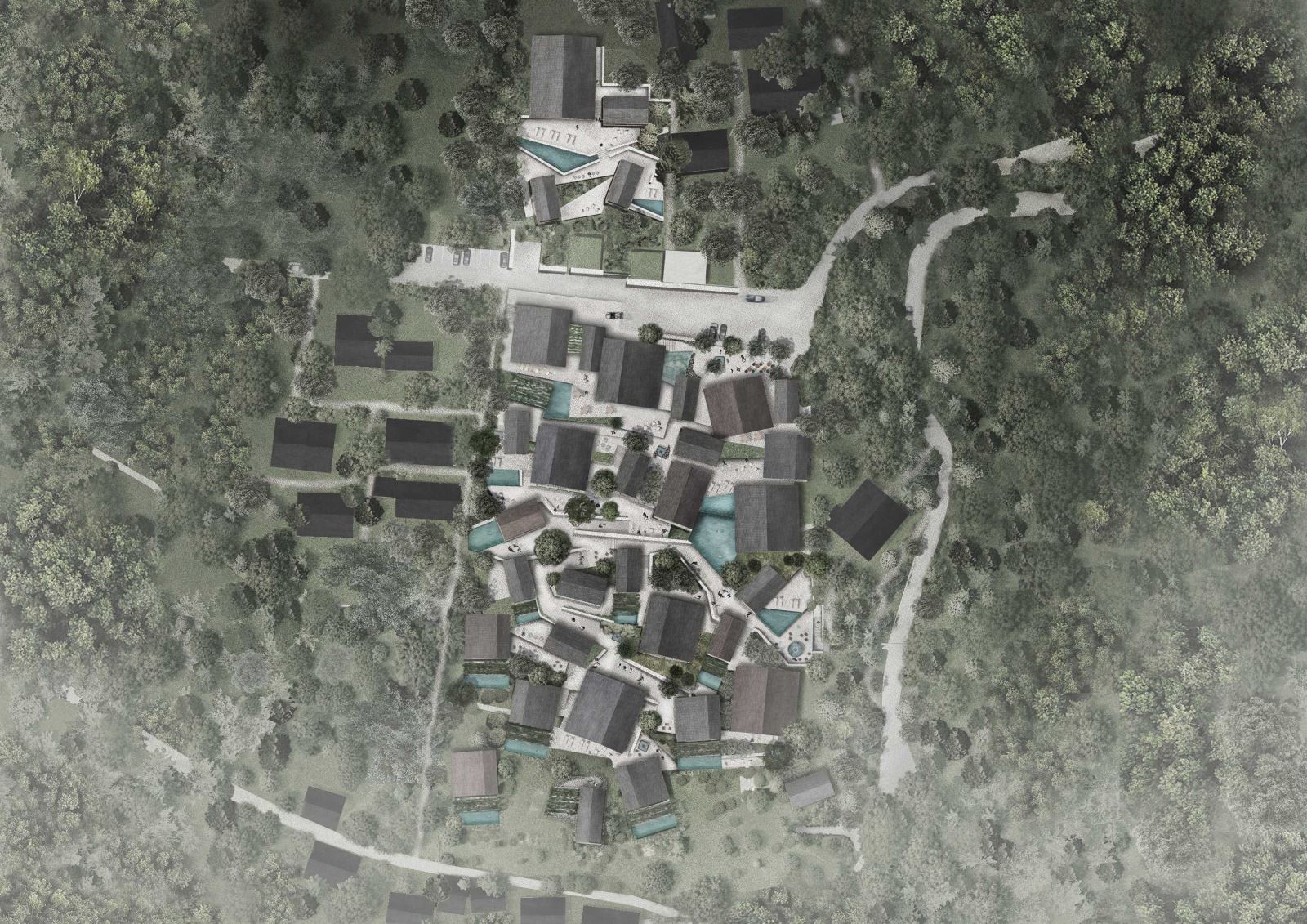 La Folia II Site Plan
Morcello Site Plan
首个基地升华了现有的城市氛围。通过与当地社区的合作,该项目为现有村庄打造出一个崭新的中心,周边覆盖着提供新鲜面包、意大利腊肠和地方美食的本土手工艺商店。在这座有着梯田景观的小镇之中,露台、花园和大小广场四周装点着喷泉及大树,固定居民和往来游客居住其中得以探索并饱览其美好景致。
The first site augments an existing urban context. Working in collaboration with the local community, the project brings a new heart to the existing village, framed by revitalized local artisan shops offering fresh bread, salami, and local delicacies. Residents and visitors explore and inhabit the terraced landscape of gardens, squares, and piazzetta's of the town, replenished with fountains, and mature trees.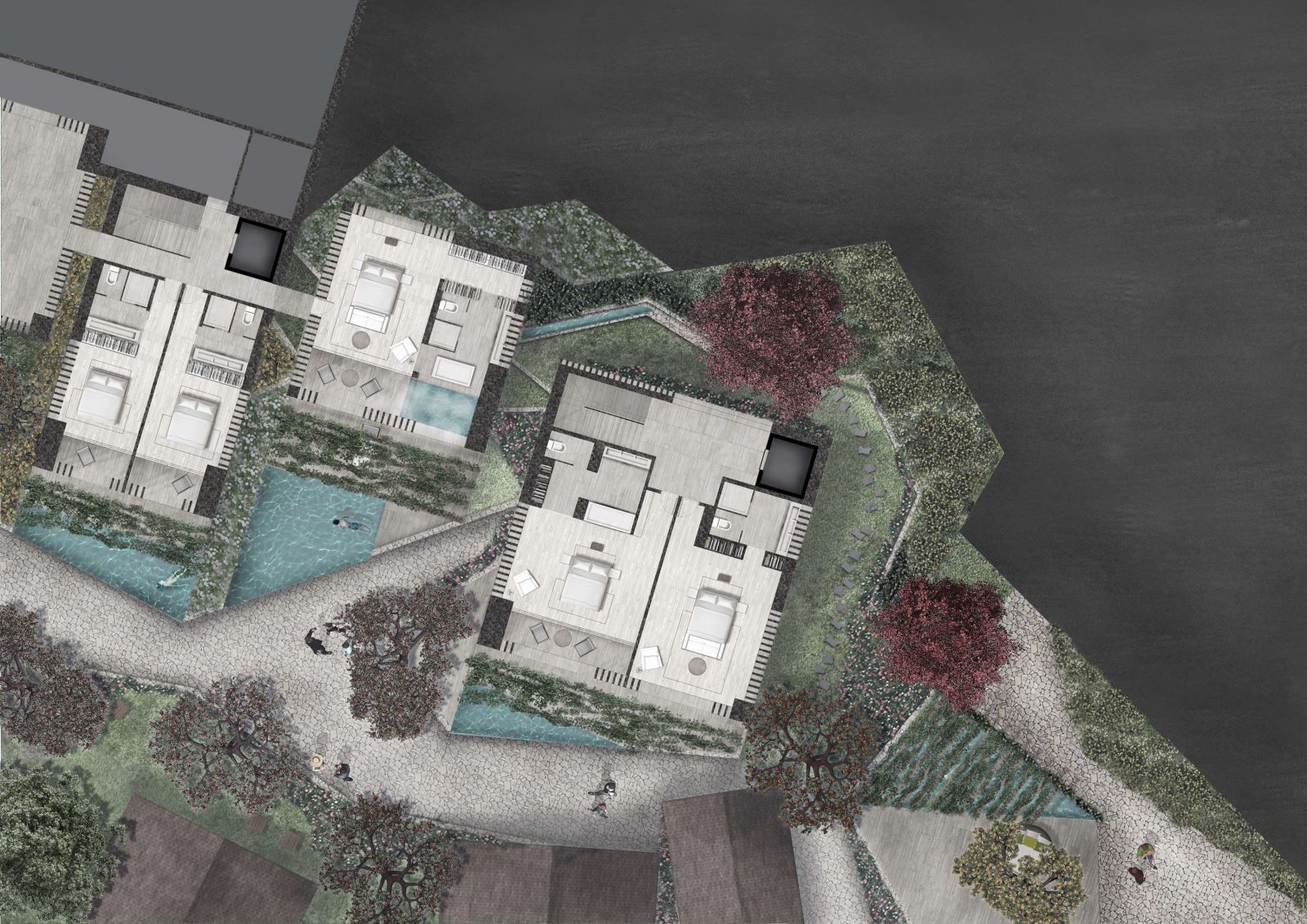 La Folia I Floor Plan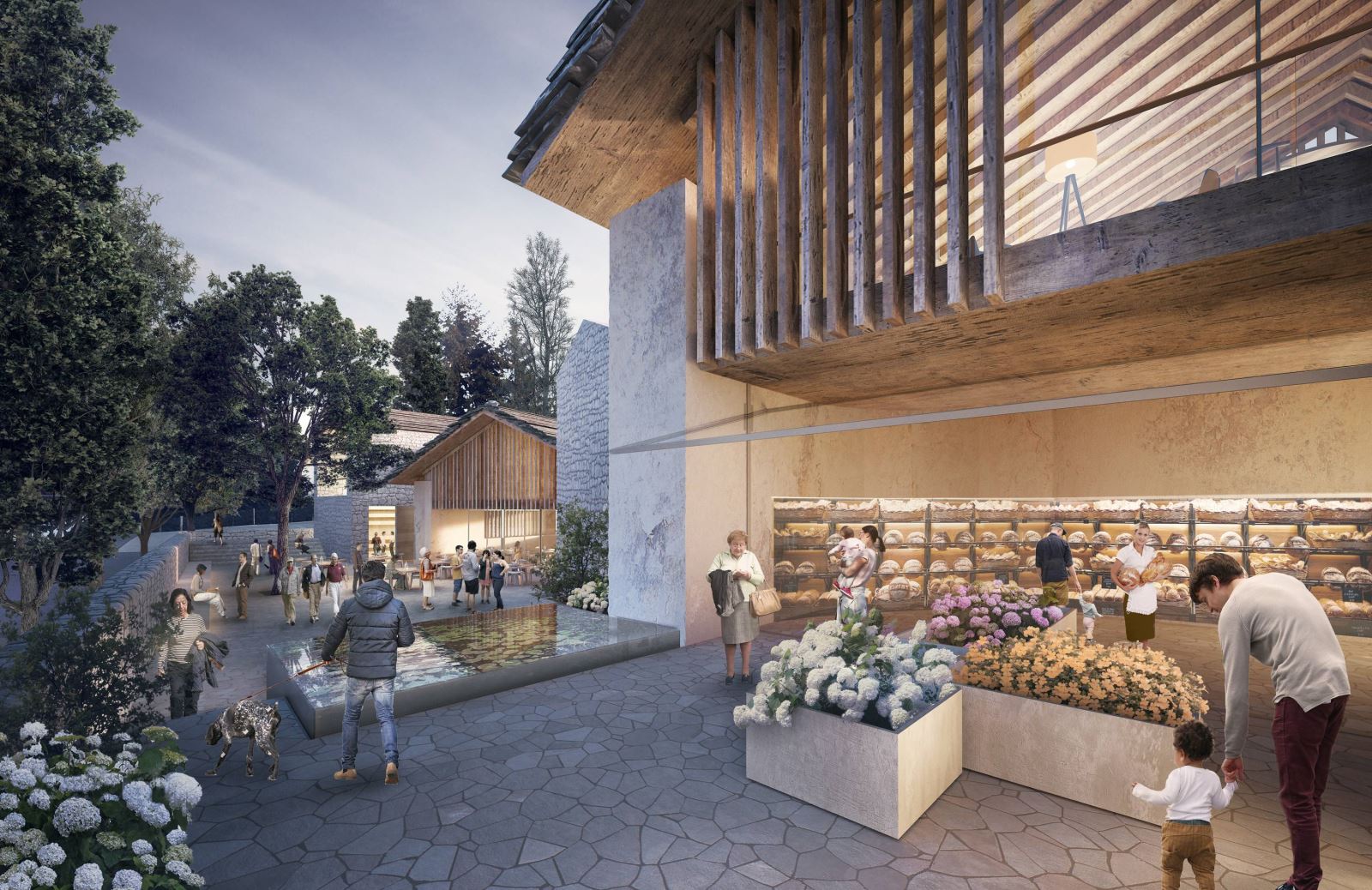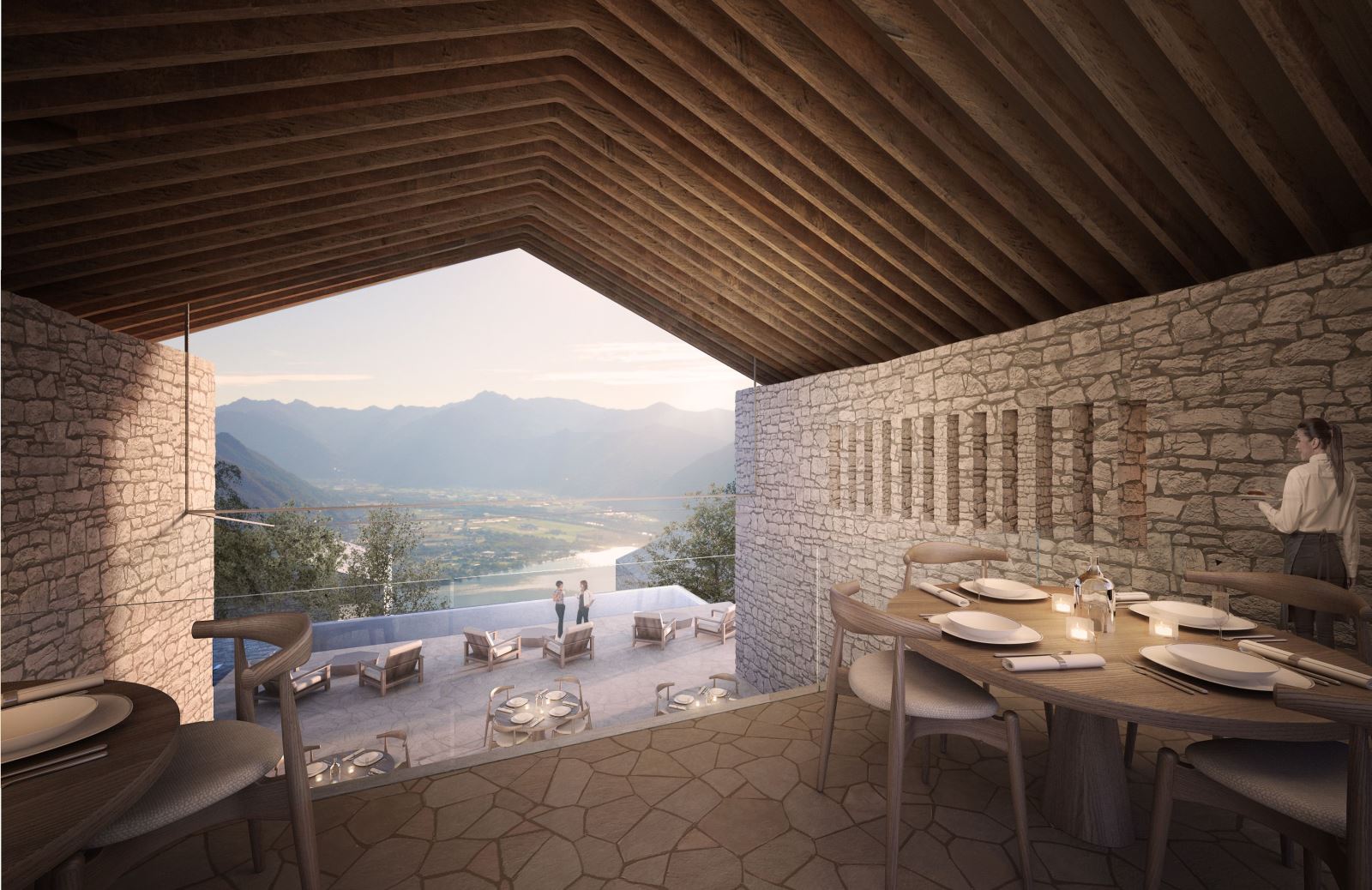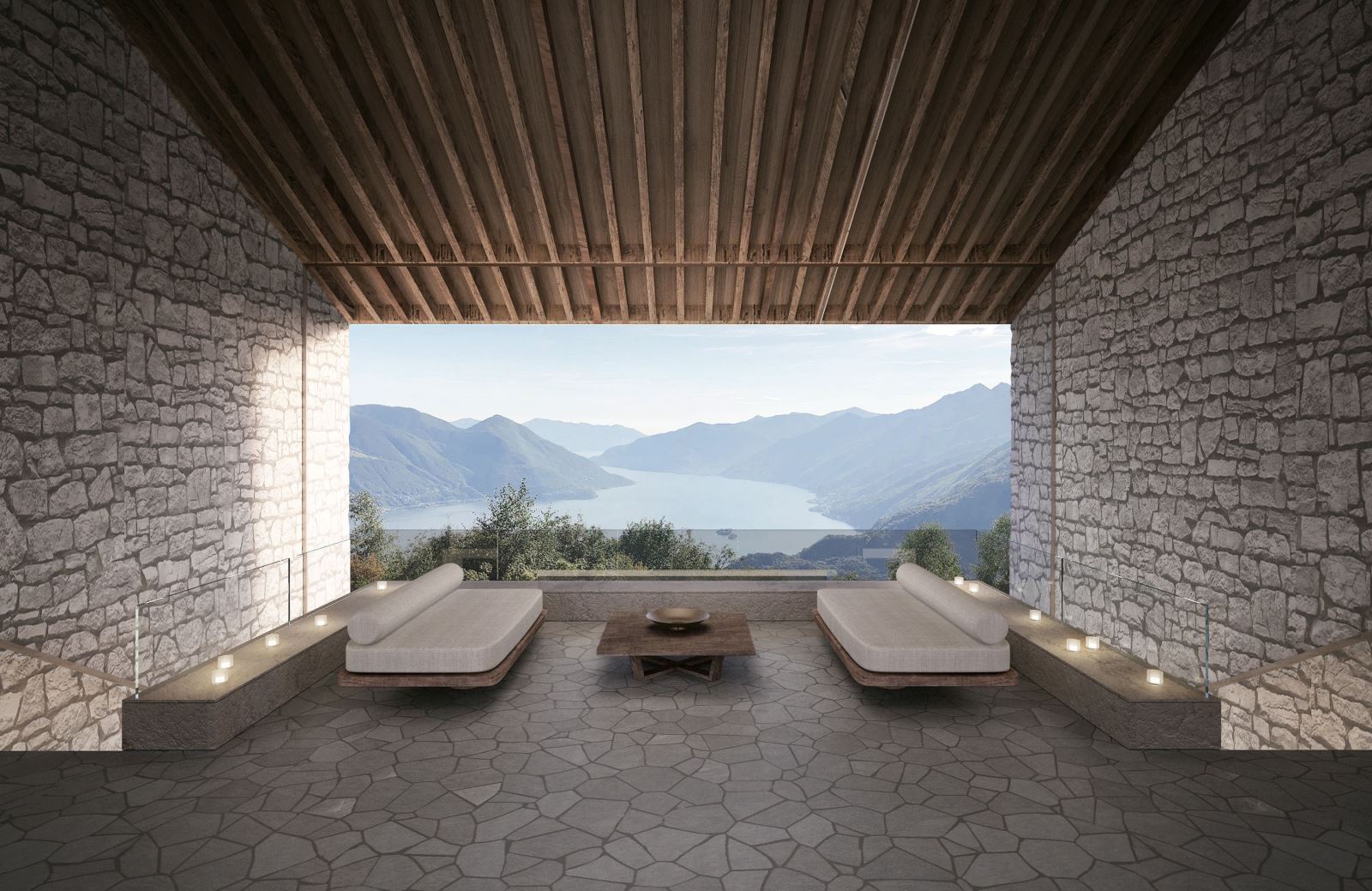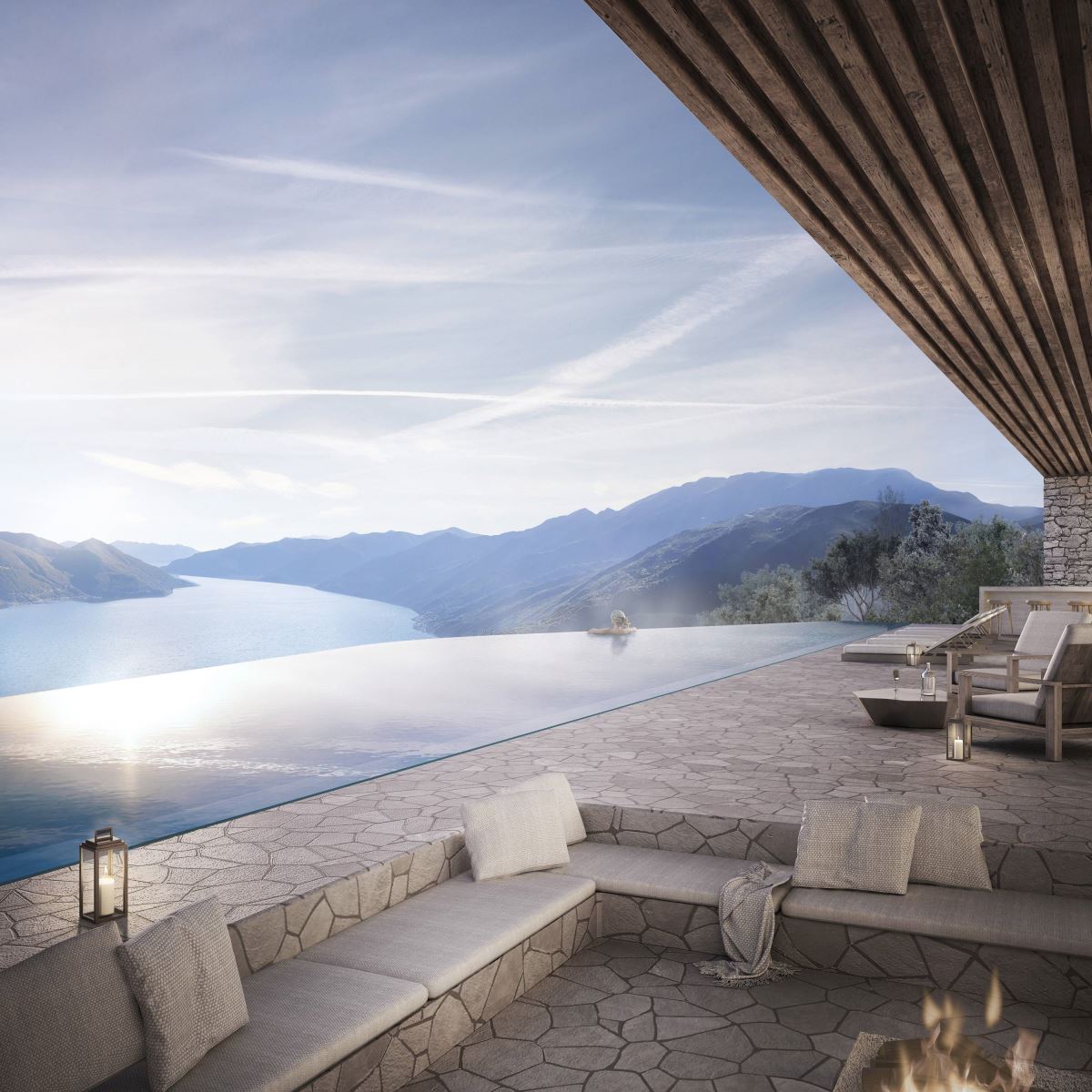 第二基地是一个经过重新设计的植物园,景观郁郁葱葱、果实令人垂涎,构成了精品酒店和水疗中心的背景。精品酒店由一幢幢僻静的"乡野"独栋别墅构成,而水疗中心则位于山坡之上。凉棚、果园和瀑布池烘托出地中海的微气候,在夏日骄阳的炙烤下提供一季的舒适。
The second site is a reimagined botanical garden site that provides a lush, edible landscape as a backdrop to an exclusive boutique hotel and spa composed of individual 'rustico' villas and hillside spa. Pergolas, orchards, and cascading pools embrace the mediterranean microclimate, providing season-long comfort under the summer sun.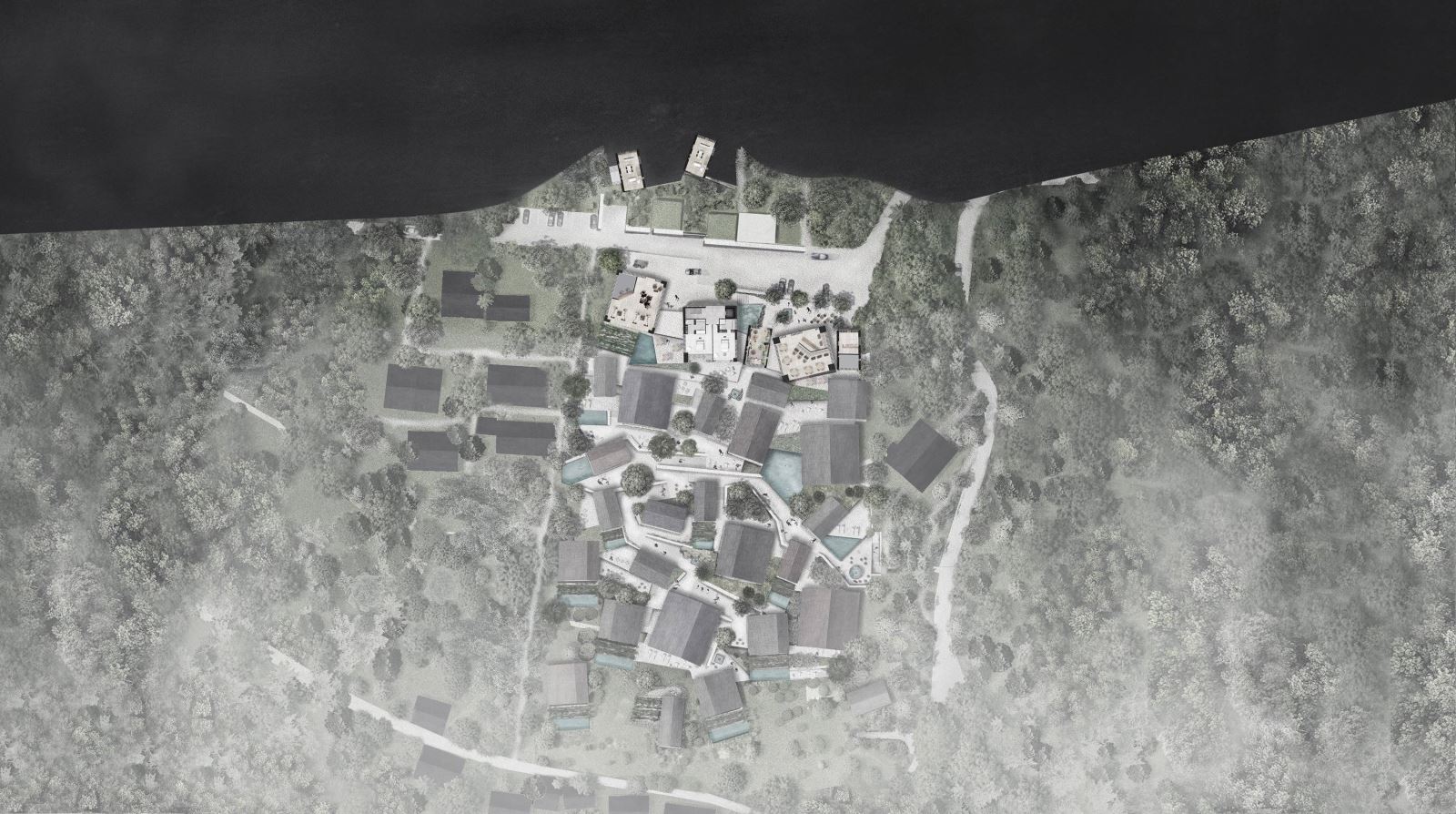 La Folia II Floor Plan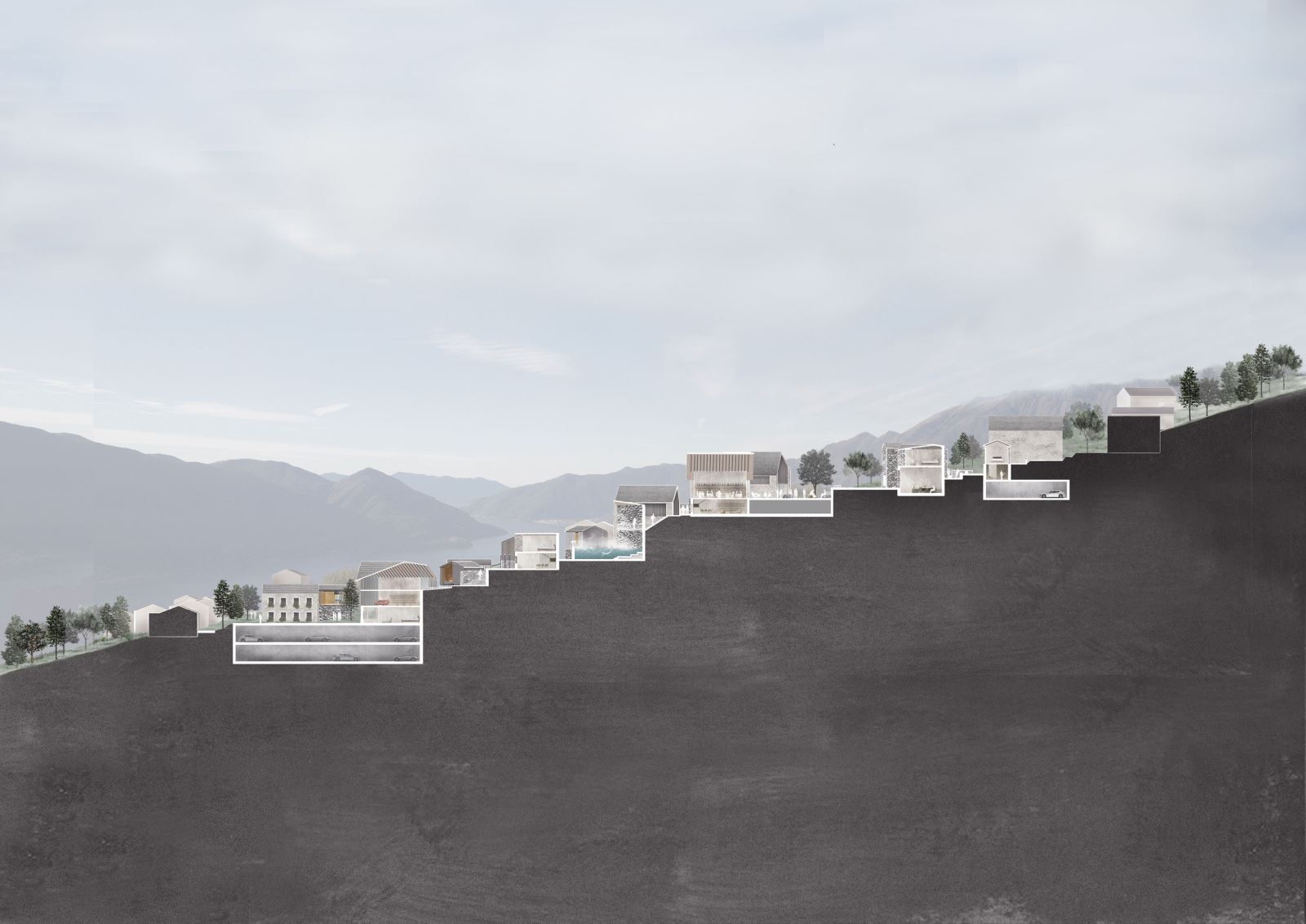 热门推荐