湘湖逍遥庄园
湘湖逍遥庄园
Xianghu Xiaoyao Manor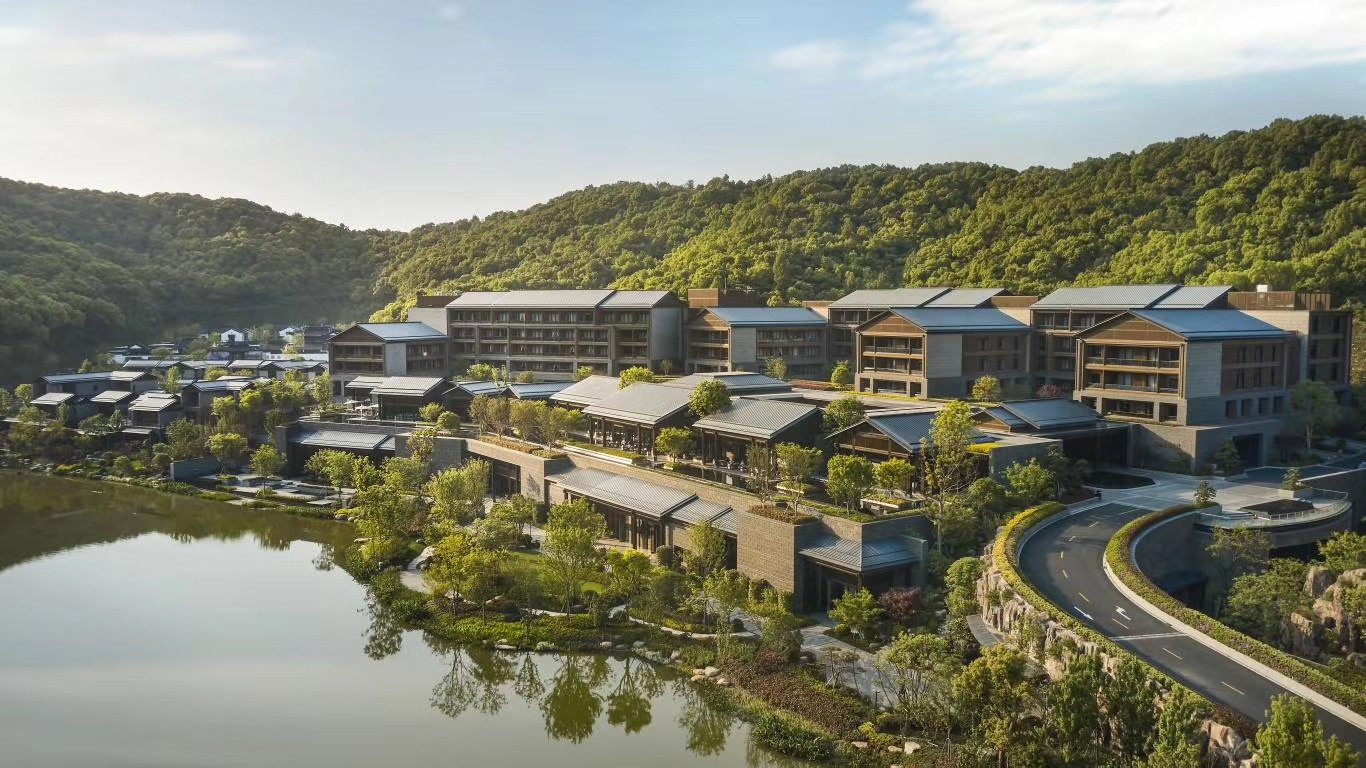 湘湖逍遥庄园位于距杭州市中心20km的湘湖旅游度假区内,场地西至湘湖水面,东北与山体相接,具有较好的自然景观条件,但内部地形陡峭,如何在显著的山地特征中营造自然、松弛的酒店空间成为本设计的出发点。
Xianghu Xiaoyao Manor, located in Xiang Lake Tourist Resort 20km away from downtown Hangzhou, extends to the water of the Xiang Lake in the west and connects with mountains in the northeast. The site enjoys favorable natural landscape, but has a steep terrain, so the starting point of the design is to create a natural and relaxed hotel space in a place with significant mountainous characteristics.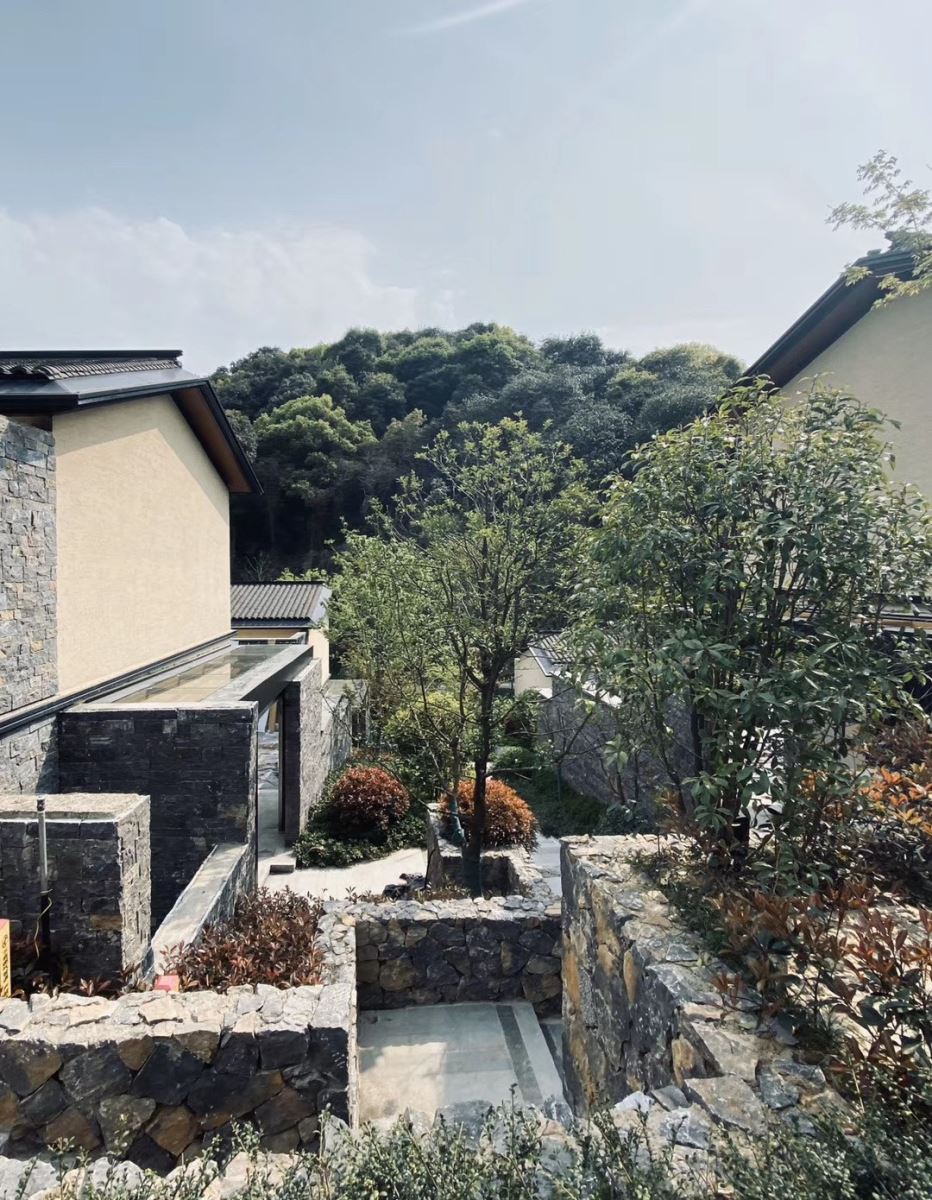 设计汲取了浙江乡土村落的空间肌理特征,沿山势建立起完整的标高系统,以山溪为东西向脉络,山坡为南北向脉络,构建出丰富有机的山地群落空间。
The design drew on the spatial texture characteristics of rural villages in Zhejiang Province to build a complete elevation system along the mountain with the mountain stream as the east-west vein and the slope as the north-south vein, forming an organic continuum of mountainous community.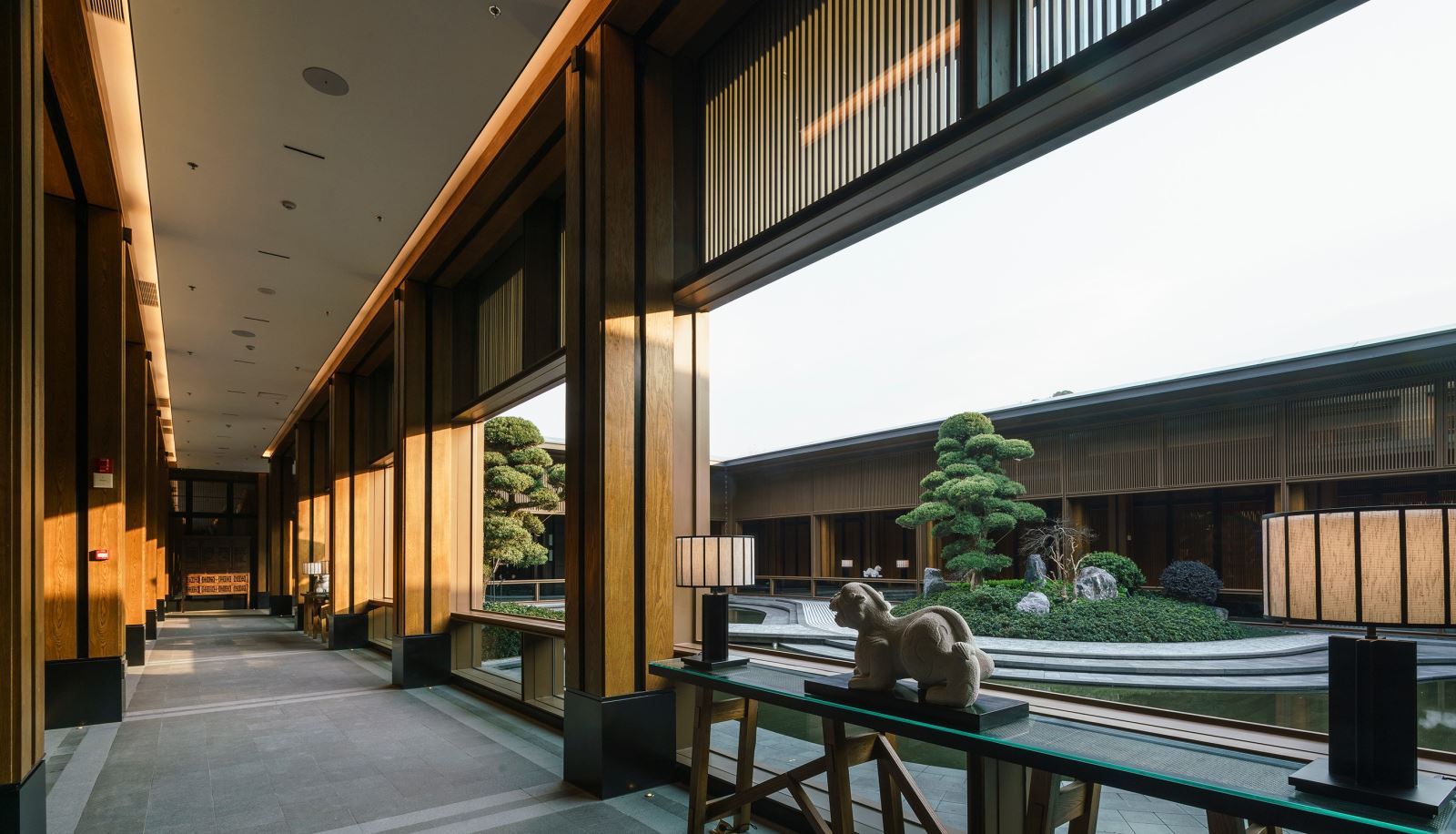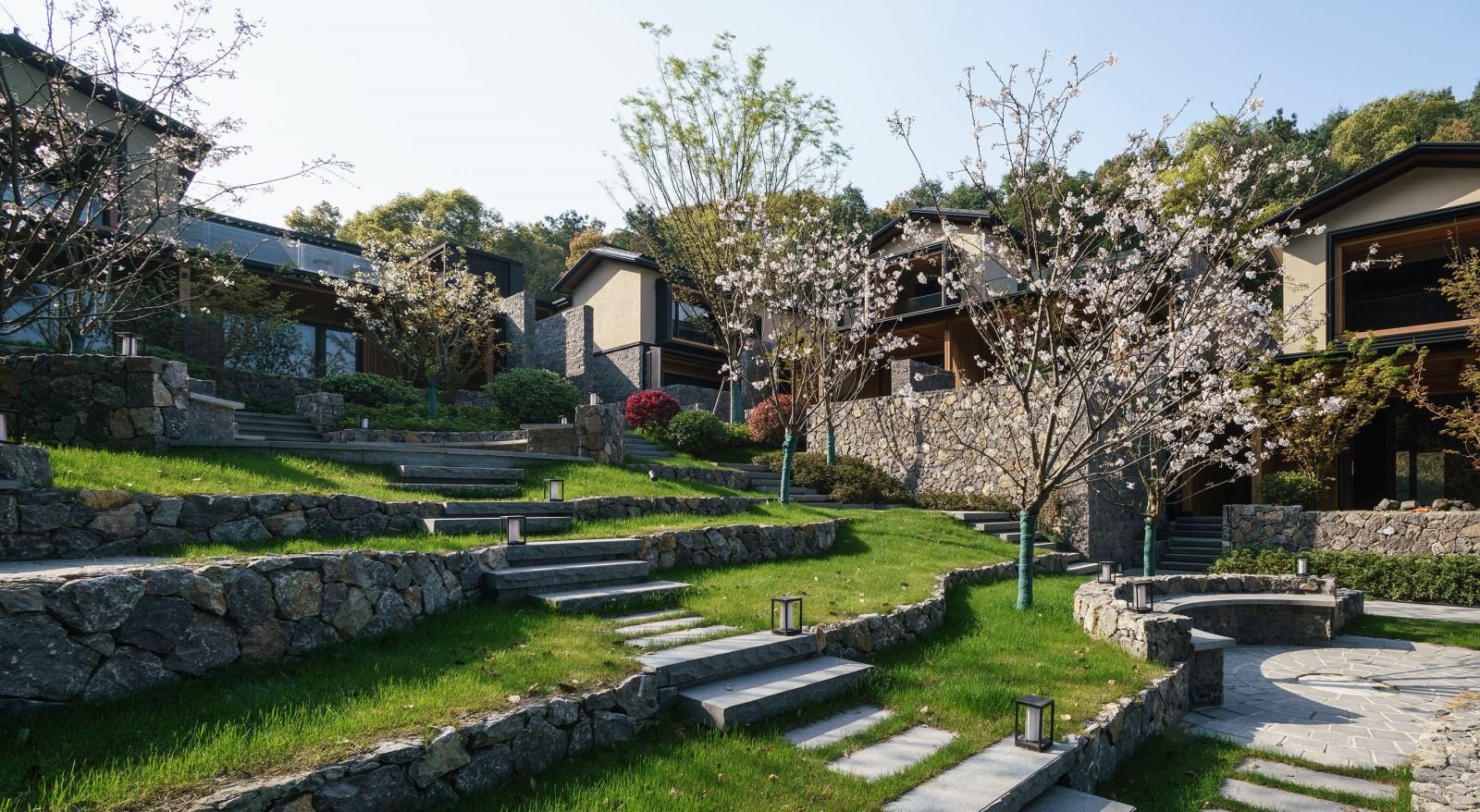 酒店公区及集中客房布置在基地东部,层层抬升的高差使各区域均能获得通畅的湖景视野和良好的私密性。基地西部南、北两坡及山谷中布置酒店独立套房,组团式布局不仅营造了内部庭院,也形成了丰富的步行体系。养心会所位于基地最北侧,拥有多层次、多角度的观景视线。
The public areas and main guestrooms of the hotel are arranged in the east of the site, where the gradually elevated height difference offers unblocked lake view and good privacy for various areas. The north and south slopes and valleys in the west of the site are designed with independent suites. The cluster layout not only forms an internal courtyard, but also establishes a diversified pedestrian system. The Nourishing Club is located in the northernmost, and enjoys multi-layer and multi-perspective views.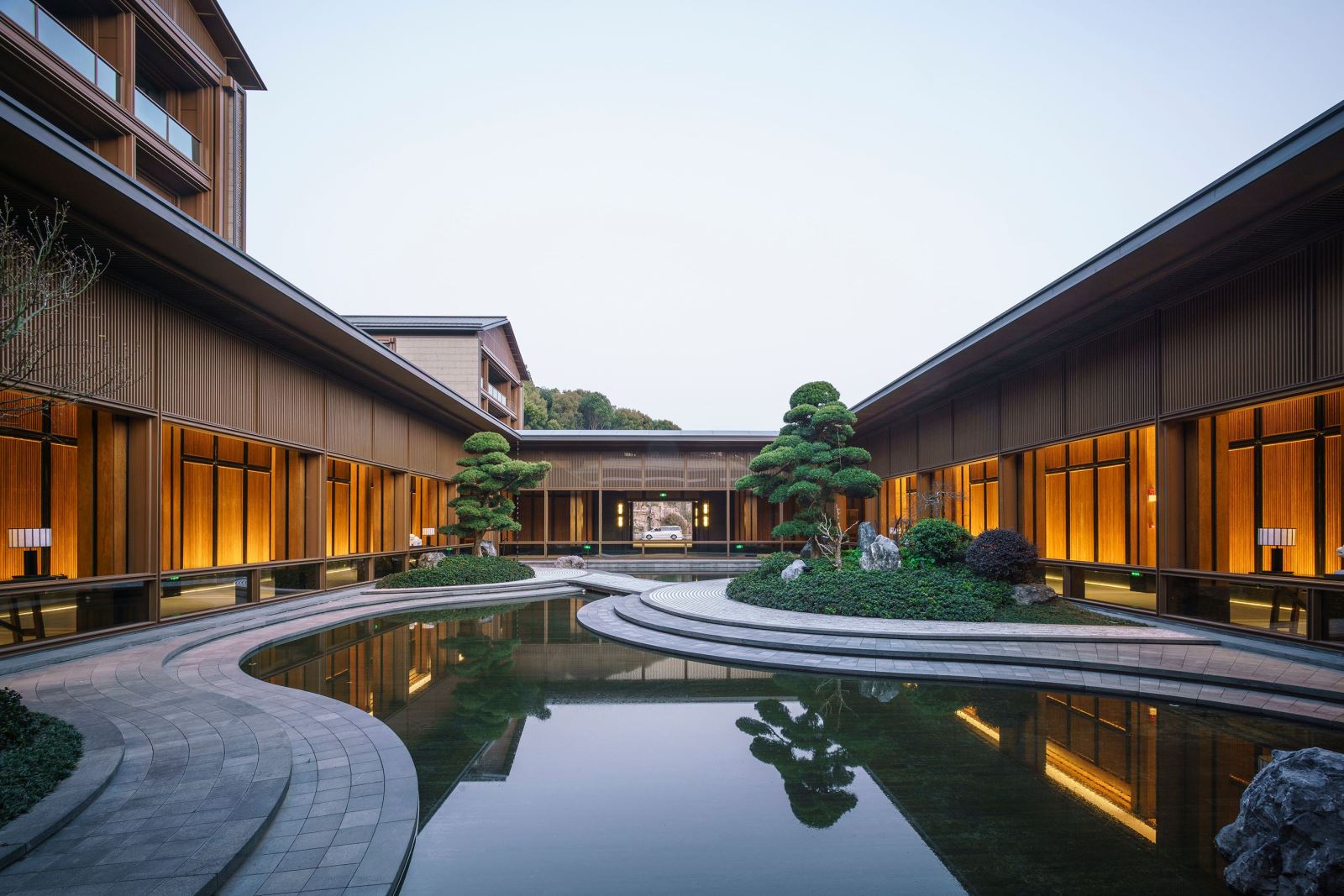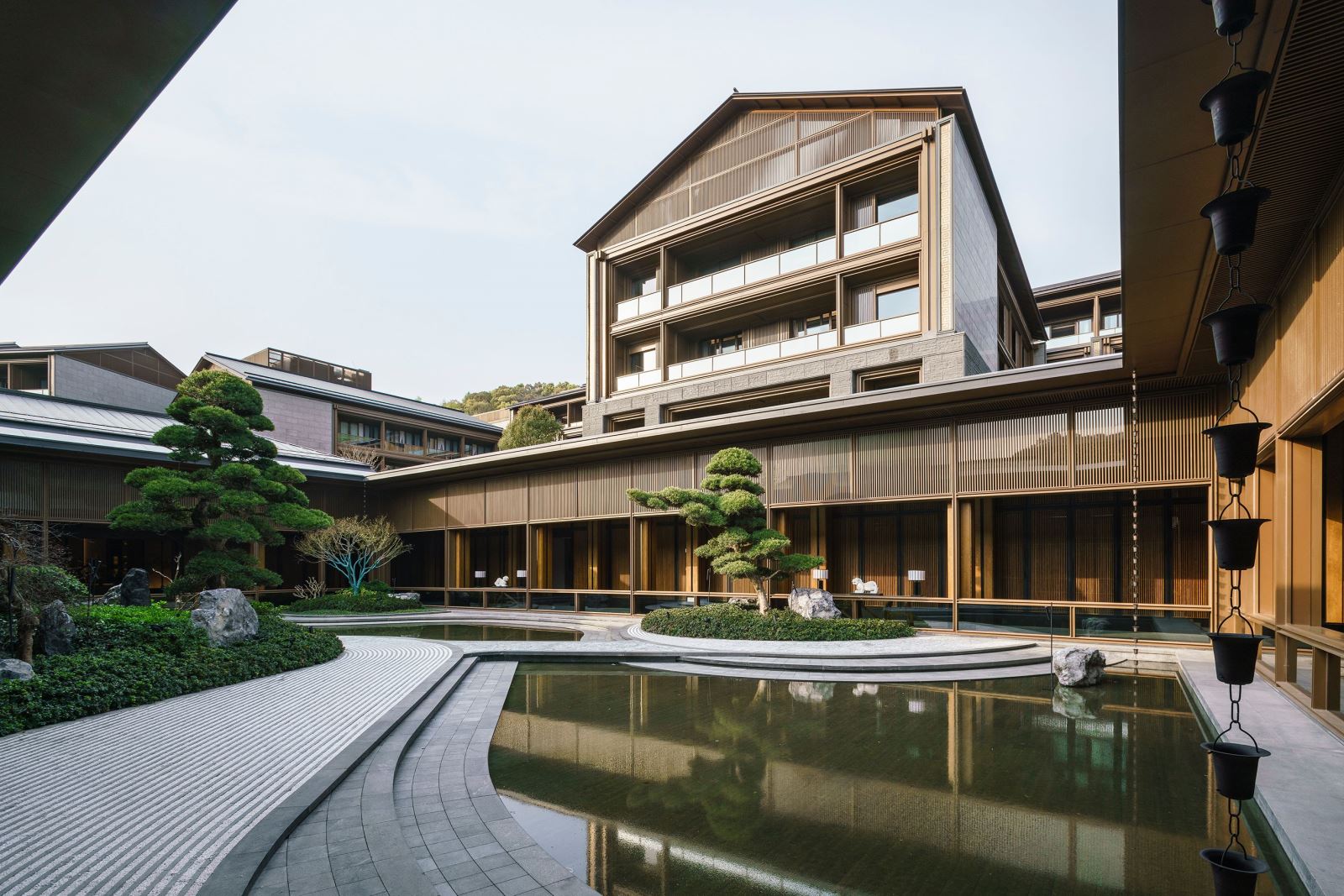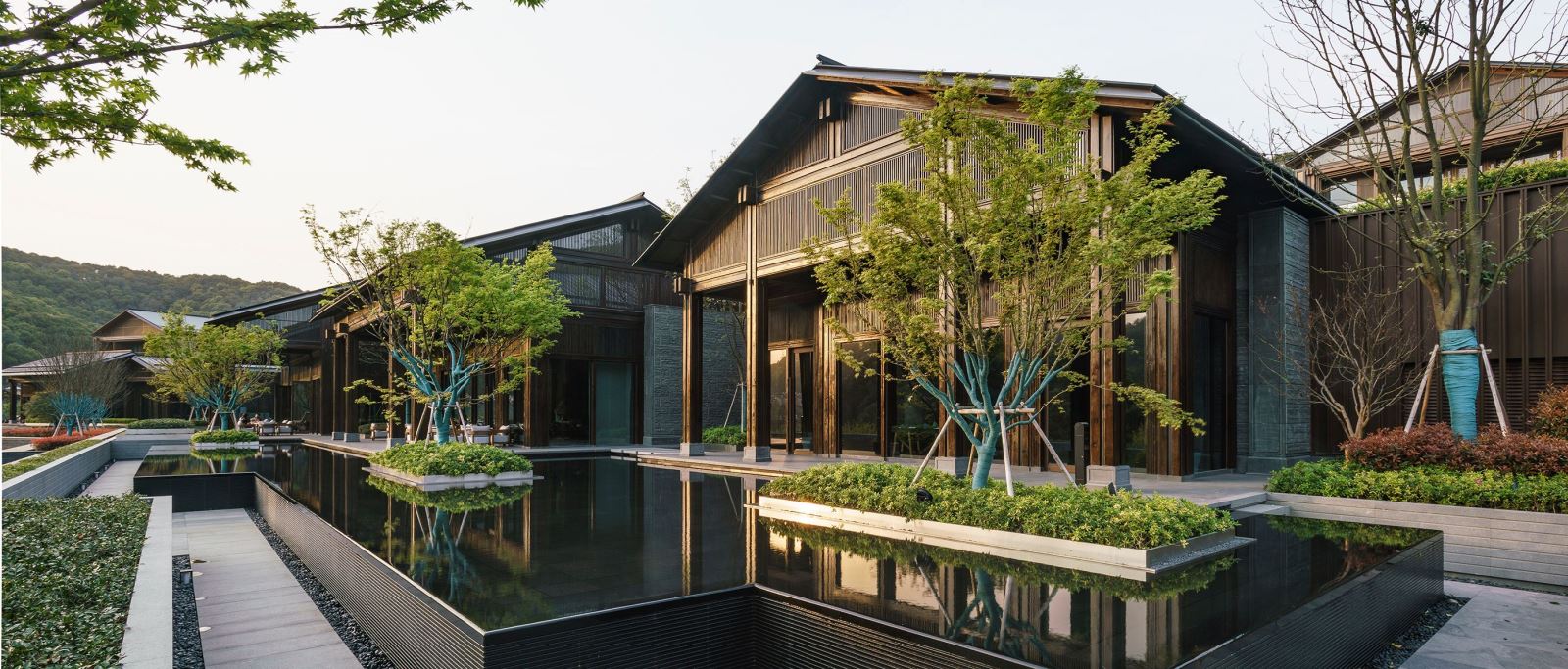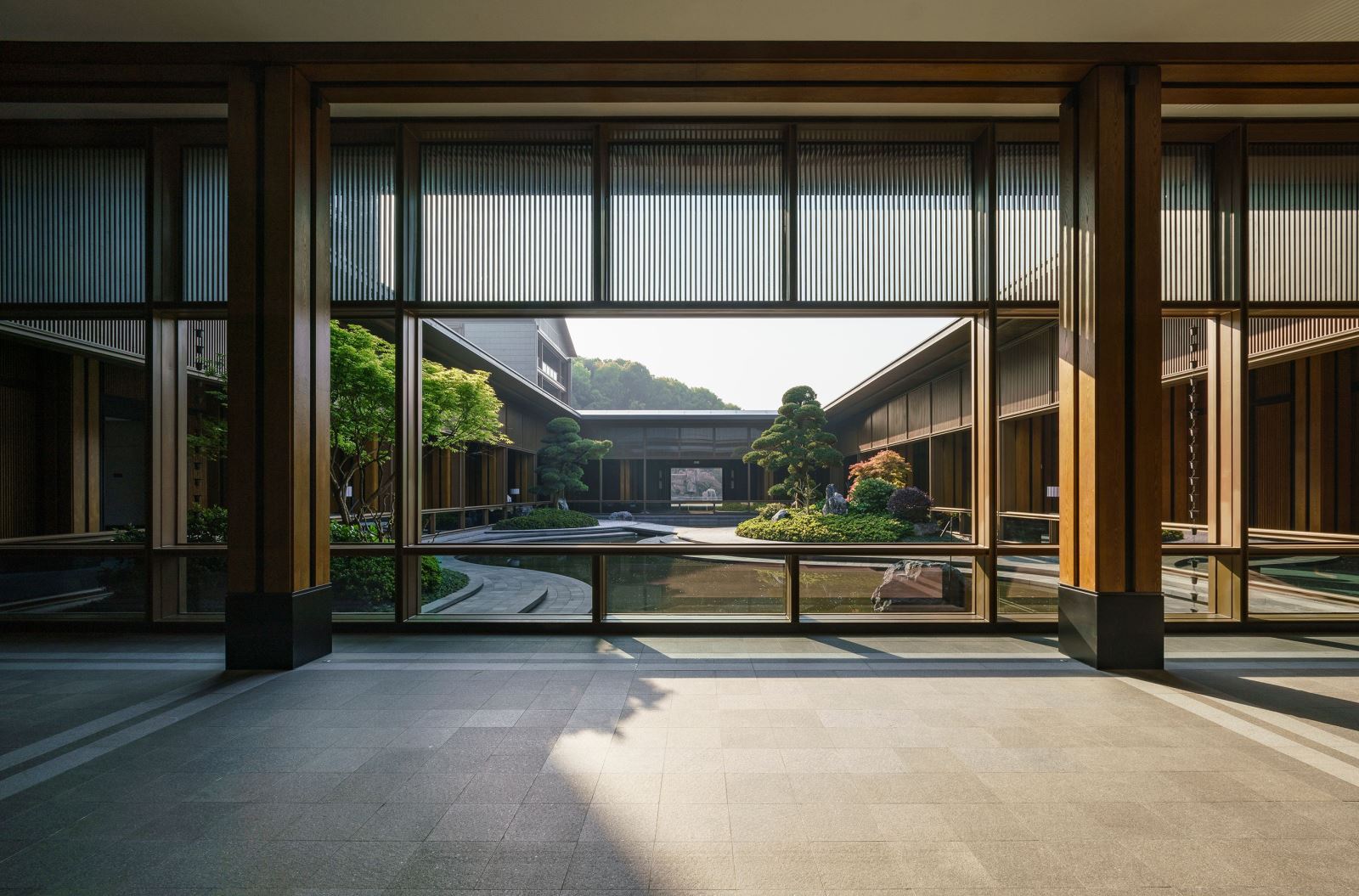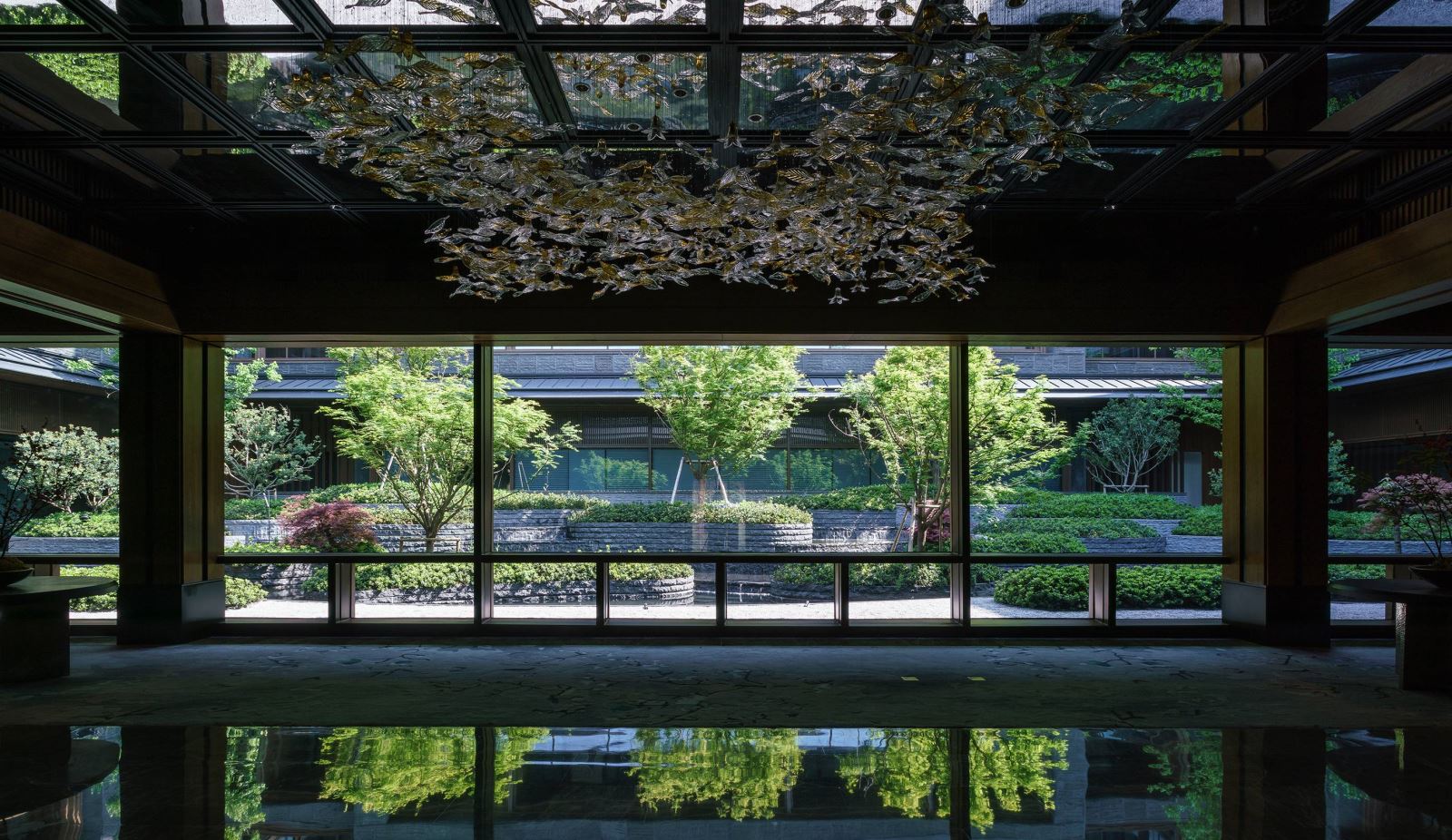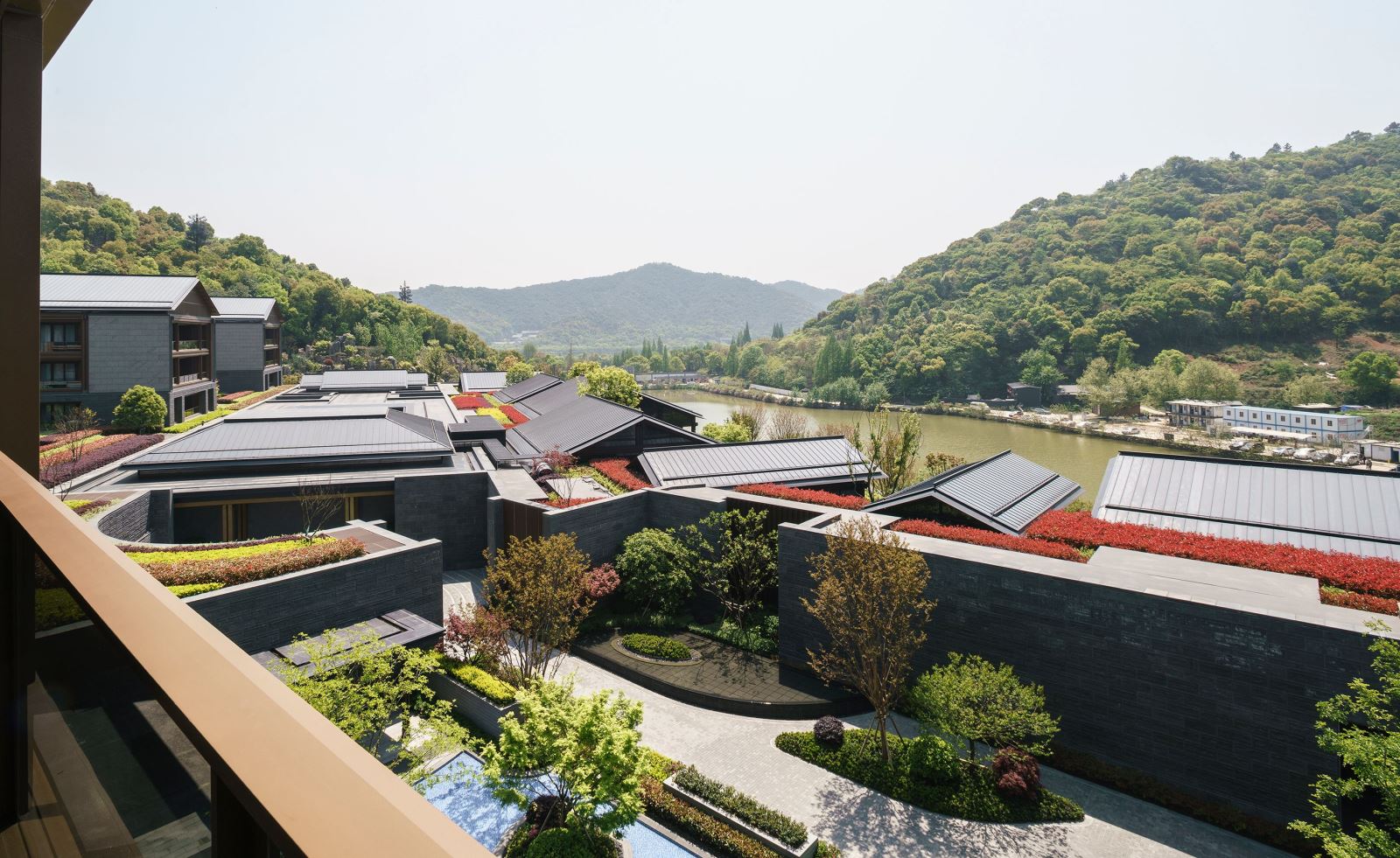 建筑构造基本沿用浙江地区的乡土做法,结合现代工艺与使用要求以"新乡土"的风格将地方性、传统性与现代性相结合,实现建筑文化品质的提升。
The construction basically inherits the rural practice of this region to improve architectural quality through integration of placeality, tradition and modernity in a "new-local" style in combination with modern techniques and usage requirements.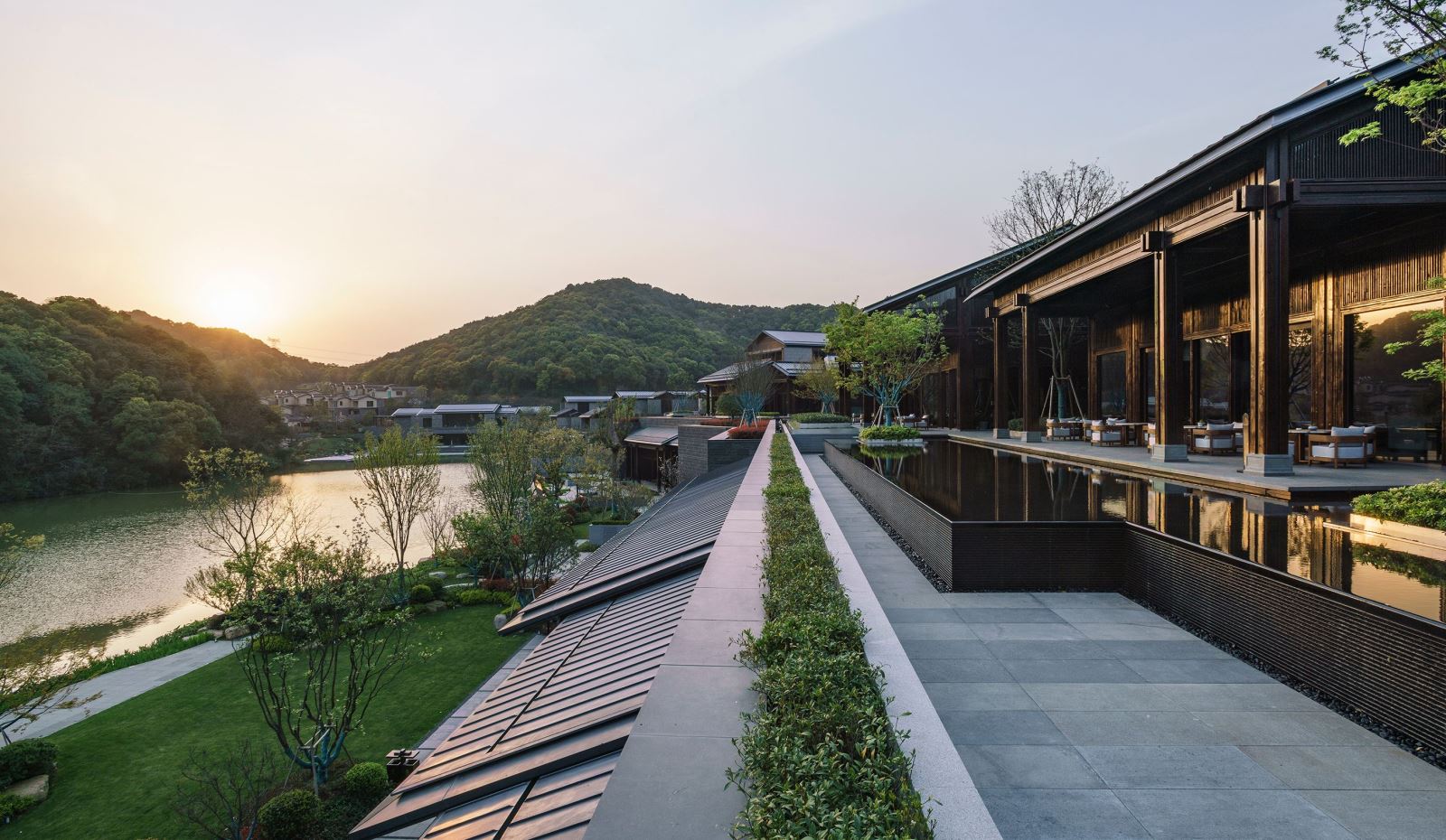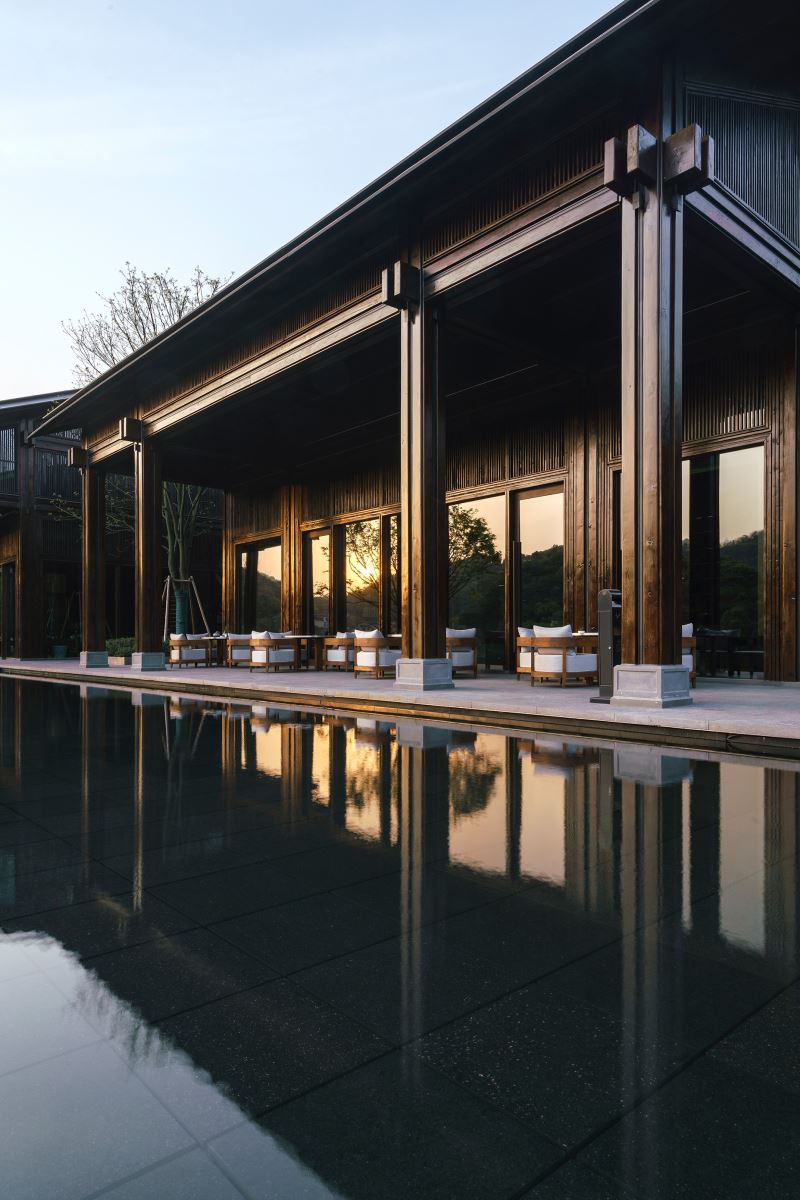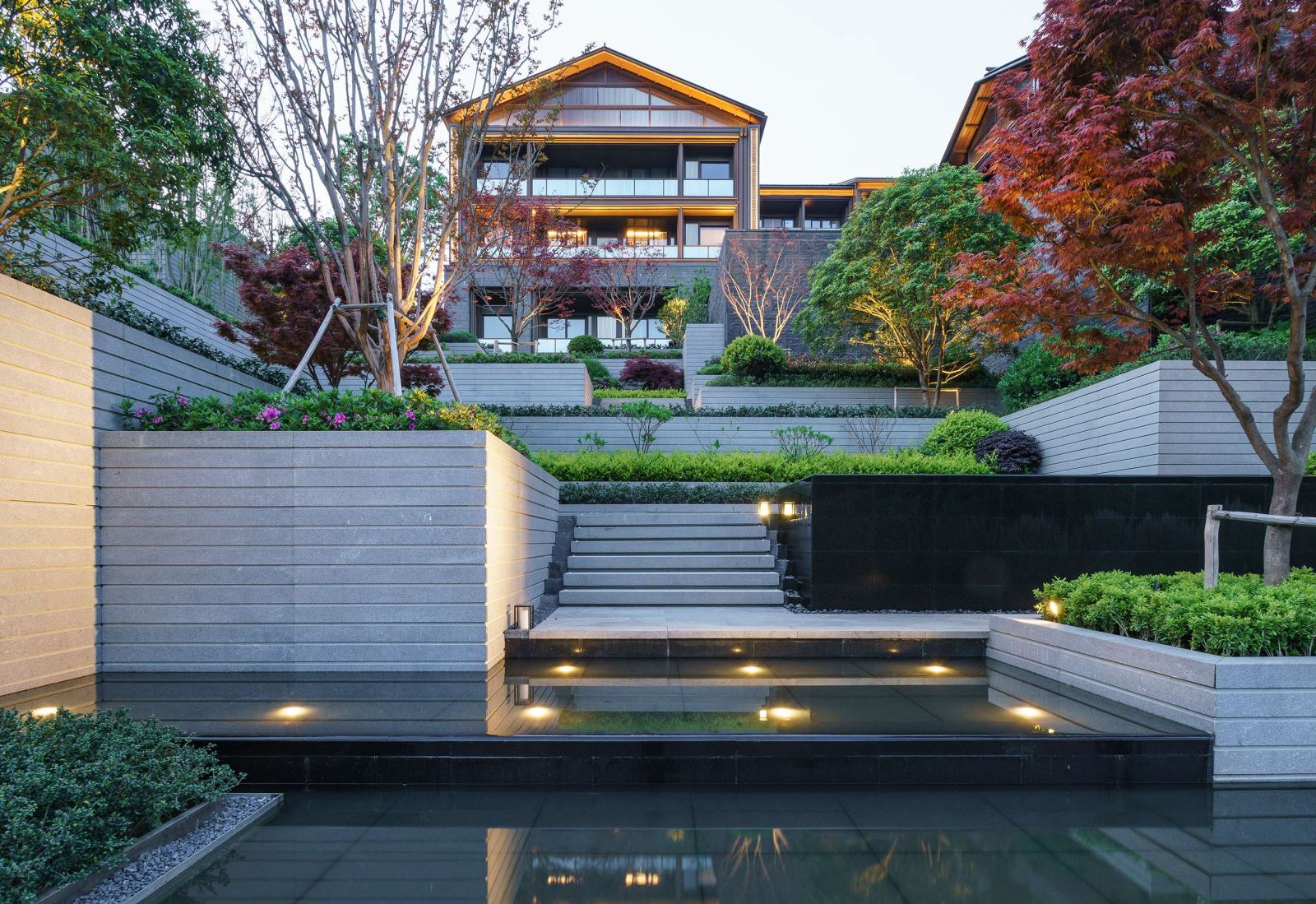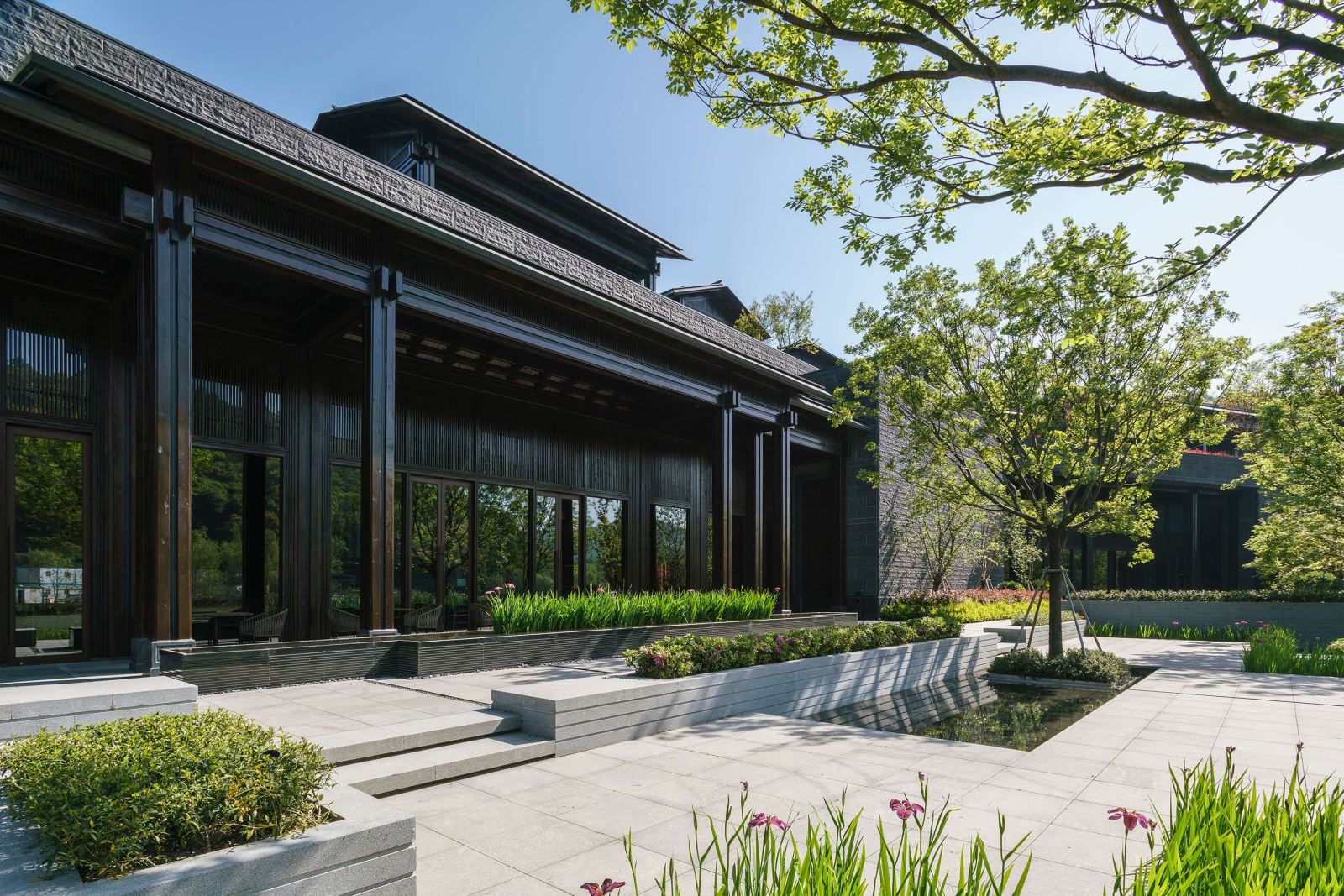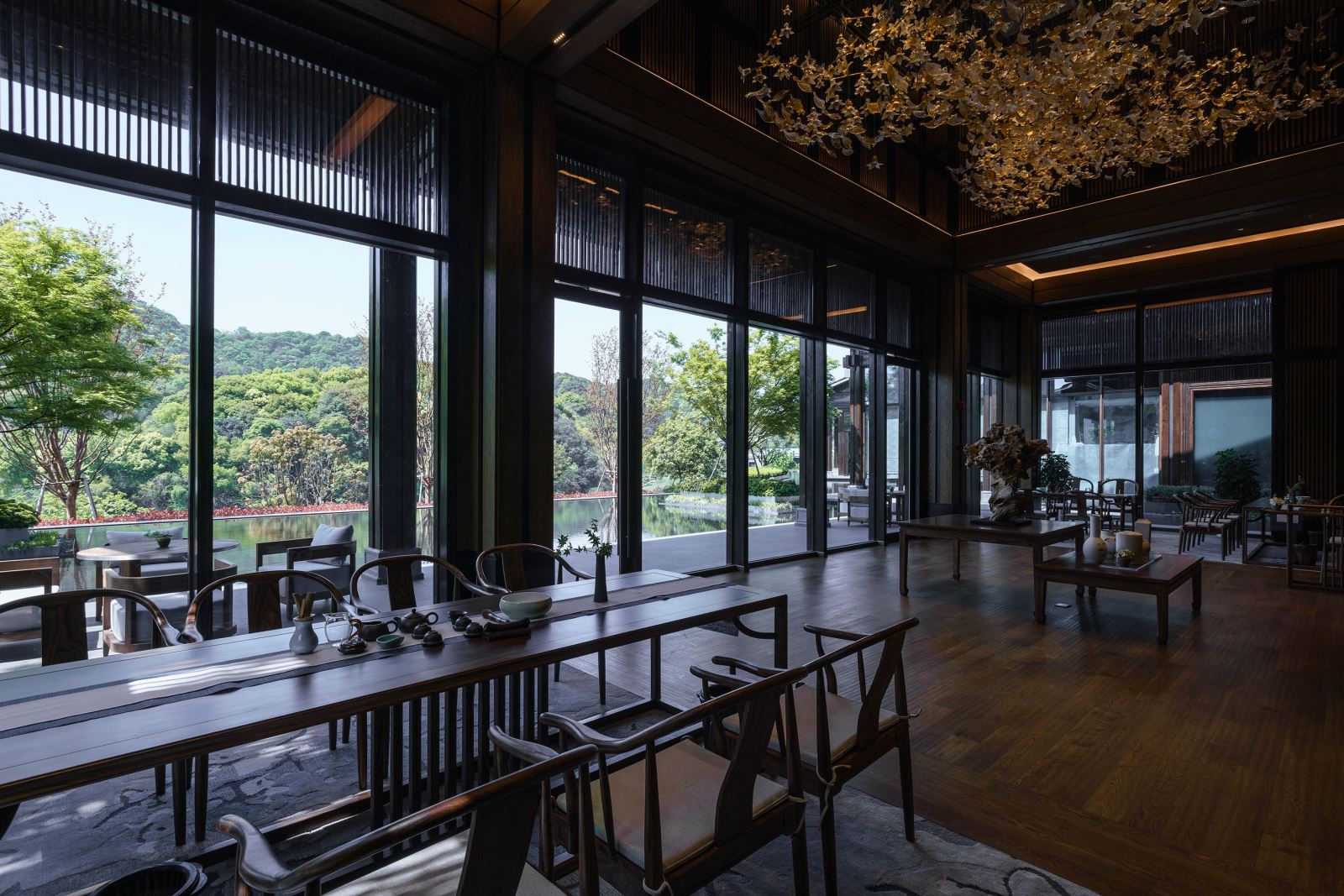 不同区块的建筑在立面风格处理上都有不同的手法。东侧公区、独立套房区和养心会所借鉴传统园林风格,而山谷里的小尺度客房则塑造了江南民居的整体形象。
Different techniques are employed for different blocks of buildings in façade design. The public area, independent suite area and Nourishing Club in the east use traditional garden style for reference, while the small-sized guestrooms in the valleys shape the image of Jiang-Nan residence in regions south of the Yangtze River.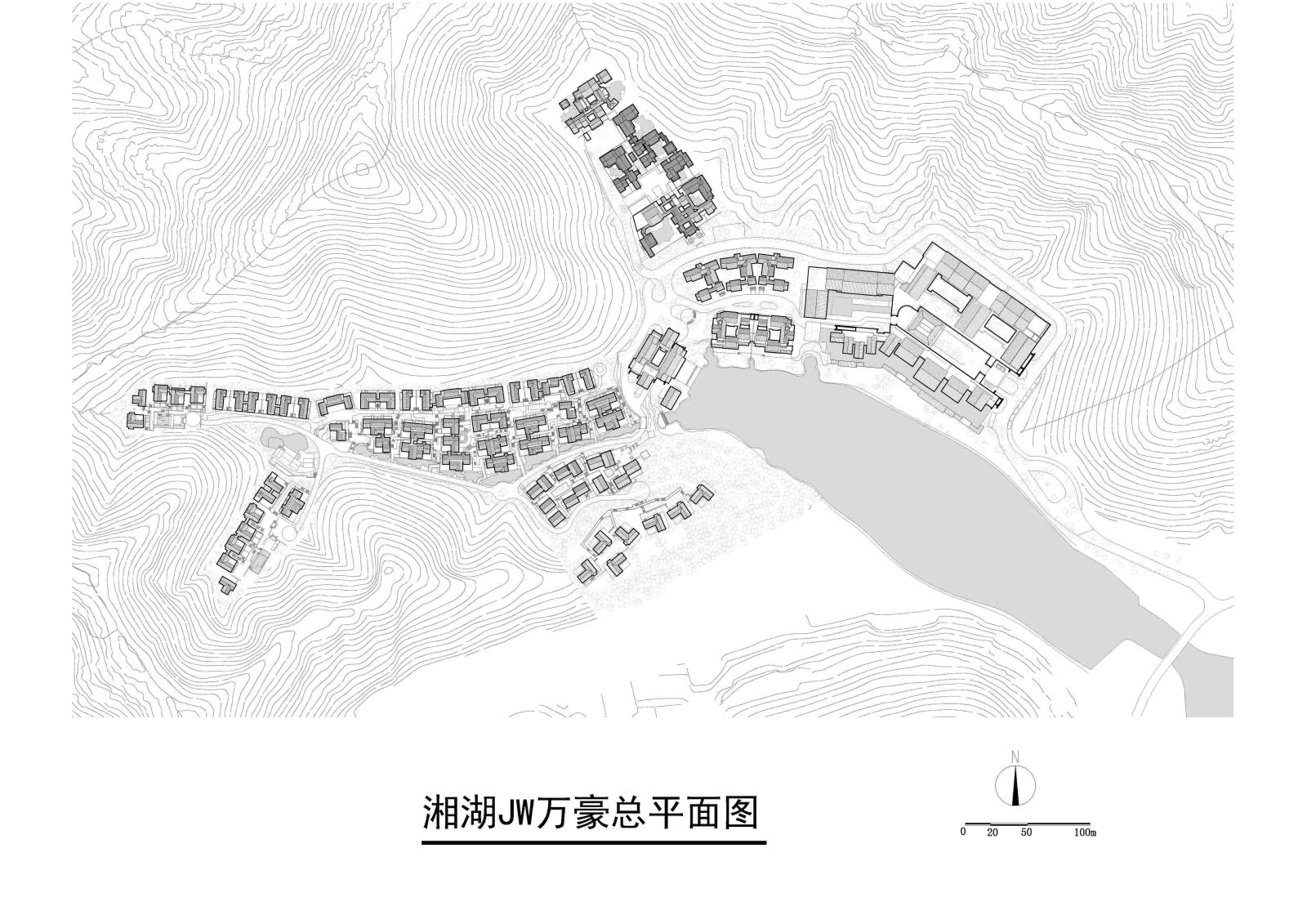 热门推荐