成都新都川音文创园咖啡厅
成都新都川音文创园咖啡厅/大观建筑设计
Chengdu Xindu Cultural Center Café / DAGA Architects
线与圆构成的春日咖啡厅
Spring Cafe composed of lines and circles
成都自古有"天府"之称,为西南部最早开发的地区之一,至今已有2300多年历史。古时成都平原是三国时期蜀国的主要都城,是千百年来古今文化的沉淀地,时至今日成都已发展成为了中国西南部地区金融、商贸、教育中心以及交通、通信枢纽。项目地址位于成都市北部新都区核心位置。
Chengdu has been known as "Tianfu" since ancient times, and it is one of the earliest developed areas in the southwest. It has a history of more than 2,300 years. In the ancient times, the Chengdu Plain was the main capital city of the Shu Kingdom during the Three Kingdoms period, and it is the precipitation place of ancient and modern cultures for thousands of years. Today, Chengdu has developed into a financial, commercial, and educational center and transportation and communications hub in southwest China. The project address is located at the core of Xindu District in the north of Chengdu.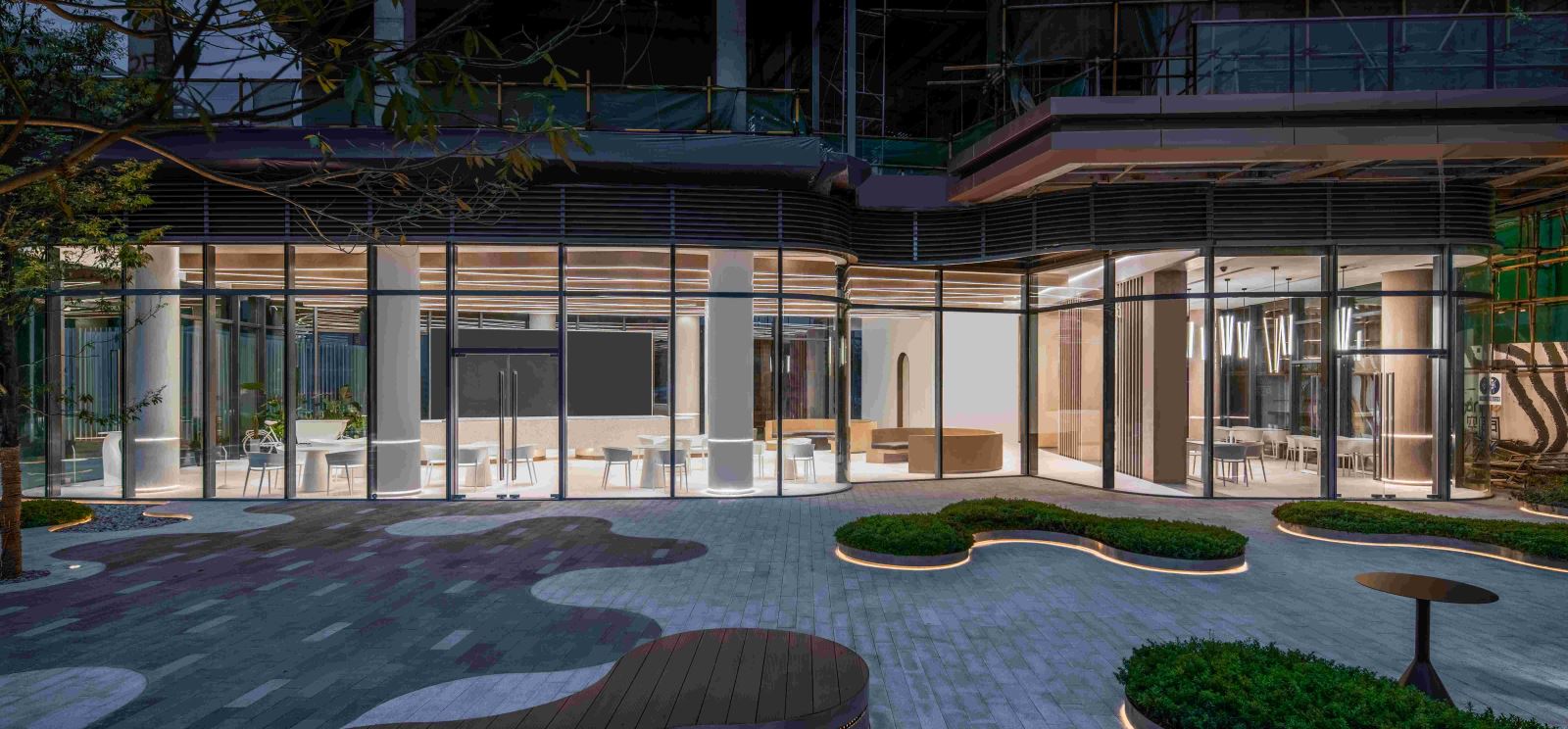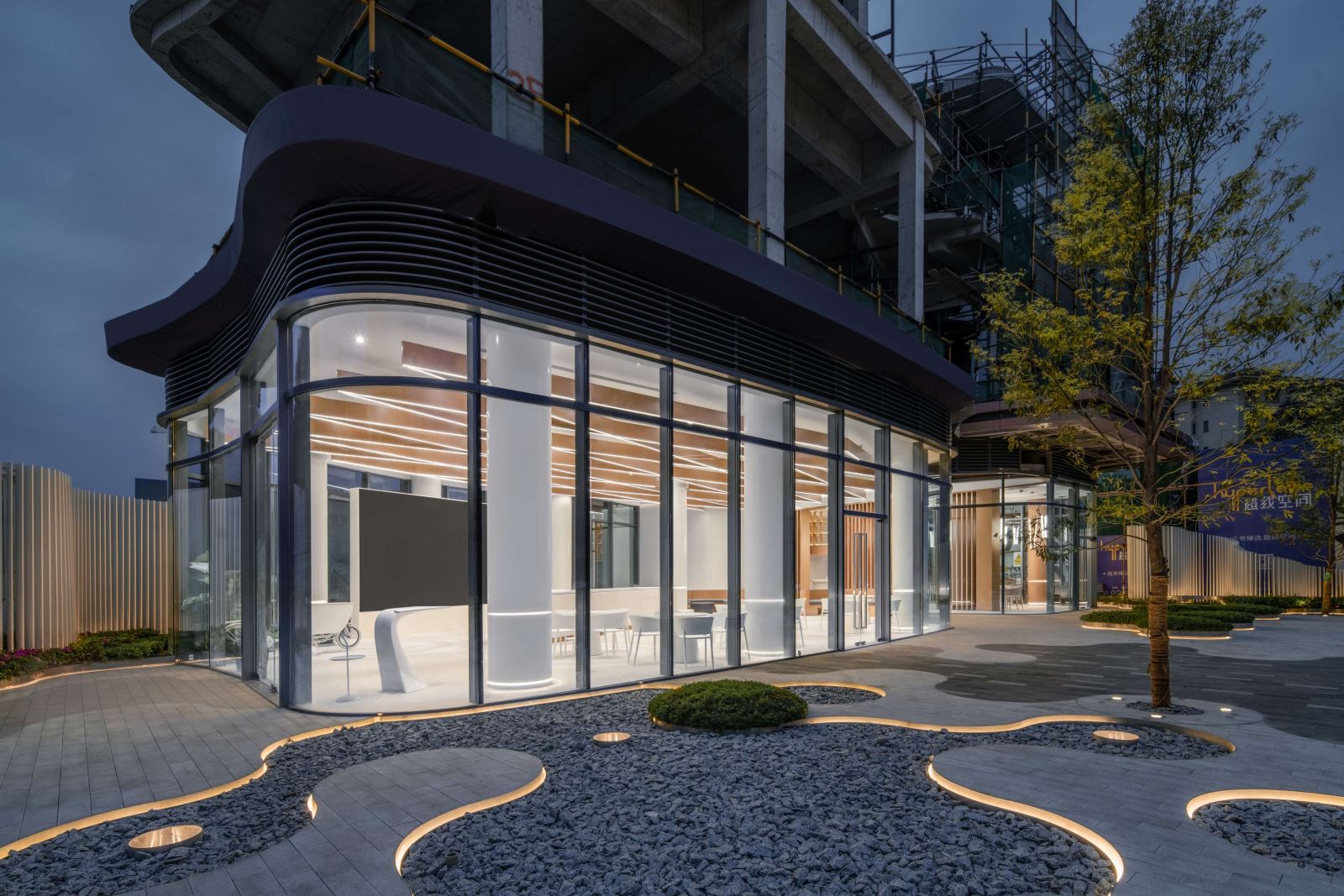 建筑外景 General view of the Cultural Center Café
新都区便捷的立体交通将新都与金牛区、成华区,乃至整个成都市更加紧密的连接在一起。在新旧文化的碰撞中,保留了别致的城市特色,同时开启了新都人民的舒居生活方式,一座宜居的北部新城正在崛起。
The convenient three-dimensional traffic in Xindu District connects Xindu with Jinniu District, Chenghua District, and even Chengdu as a whole. In the collision of new and old cultures, the unique urban characteristics have been retained, and at the same time, the lifestyle of the people of Xindu has been opened. A livable northern new city is rising.
外景局部 Details of the Cultural Center Café
项目室内面积400㎡,在既有的建筑平面布局下,室内平面初期确定了沿建筑主要轴线布置。"轴线明确,平面灵活,变化有序,内外结合,层次丰富",是四川传统民居在平面空间处理上的特色。四川民居富有地方特性,技术灵活巧妙,处理方法简洁利落,形态优美、自然。
The indoor area of the project is 400 square meters. In conjunction with the irregular and non-traditional layout of the building and the park, the layout of the interior along the main axis of the building was determined at the beginning of the plan. "The axis is clear, the plane is flexible, the changes are orderly, the combination of inside and outside, and the level is rich." It is the characteristic of Sichuan traditional houses in the treatment of plane space. Sichuan houses are full of local characteristics, flexible and ingenious technology, simple and neat treatment methods, beautiful and natural form.
取消传统咖啡厅常规的功能空间考虑,将展示区域、休闲区域与咖啡饮品区域灵活分散布置,流动留白的空间,带给客户自由的使用体验。
The traditional functional space consideration of the traditional cafe space is cancelled, and the display area, leisure area and coffee and beverage area are flexibly arranged, and the flowing and blank space provides customers with a free experience.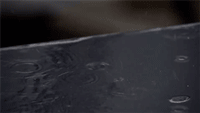 © pixabay.com
细雨鱼儿出,微风燕子斜。——川渝地区多雨,取雨滴打入水中激起的朵朵涟漪作为灵感,配合展示台,地面采用环形金属条作为分割,用白色石材与水磨石搭配出一场春日中的细雨微风。
It is rainy in Sichuan and Chongqing areas. Take the raindrops into the water to stimulate the ripples as inspiration. With the display stand, the ground is divided by a circular metal strip. White stone and terrazzo are used to create a spring rain breeze.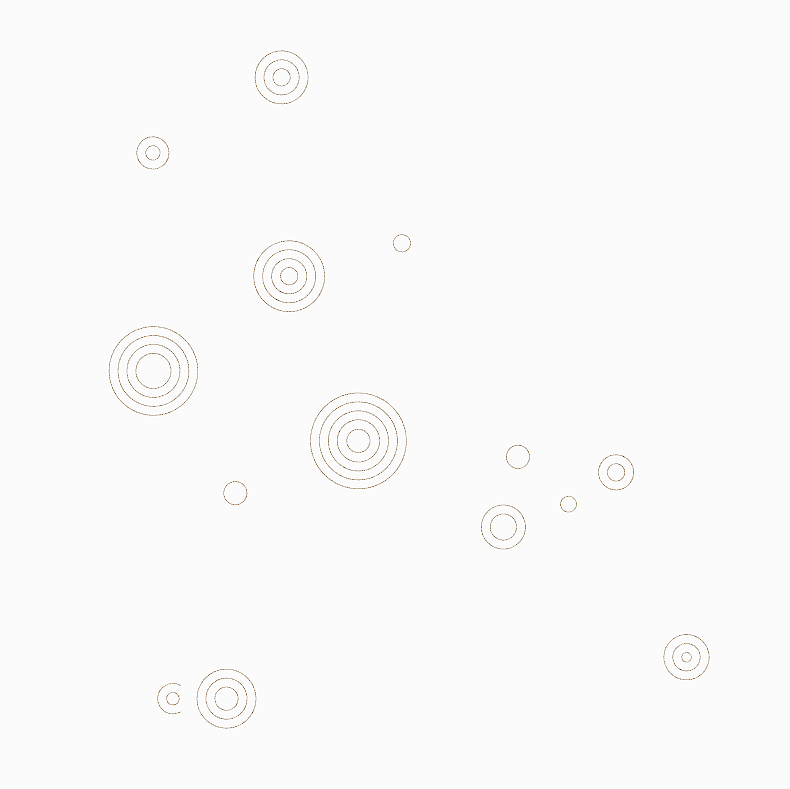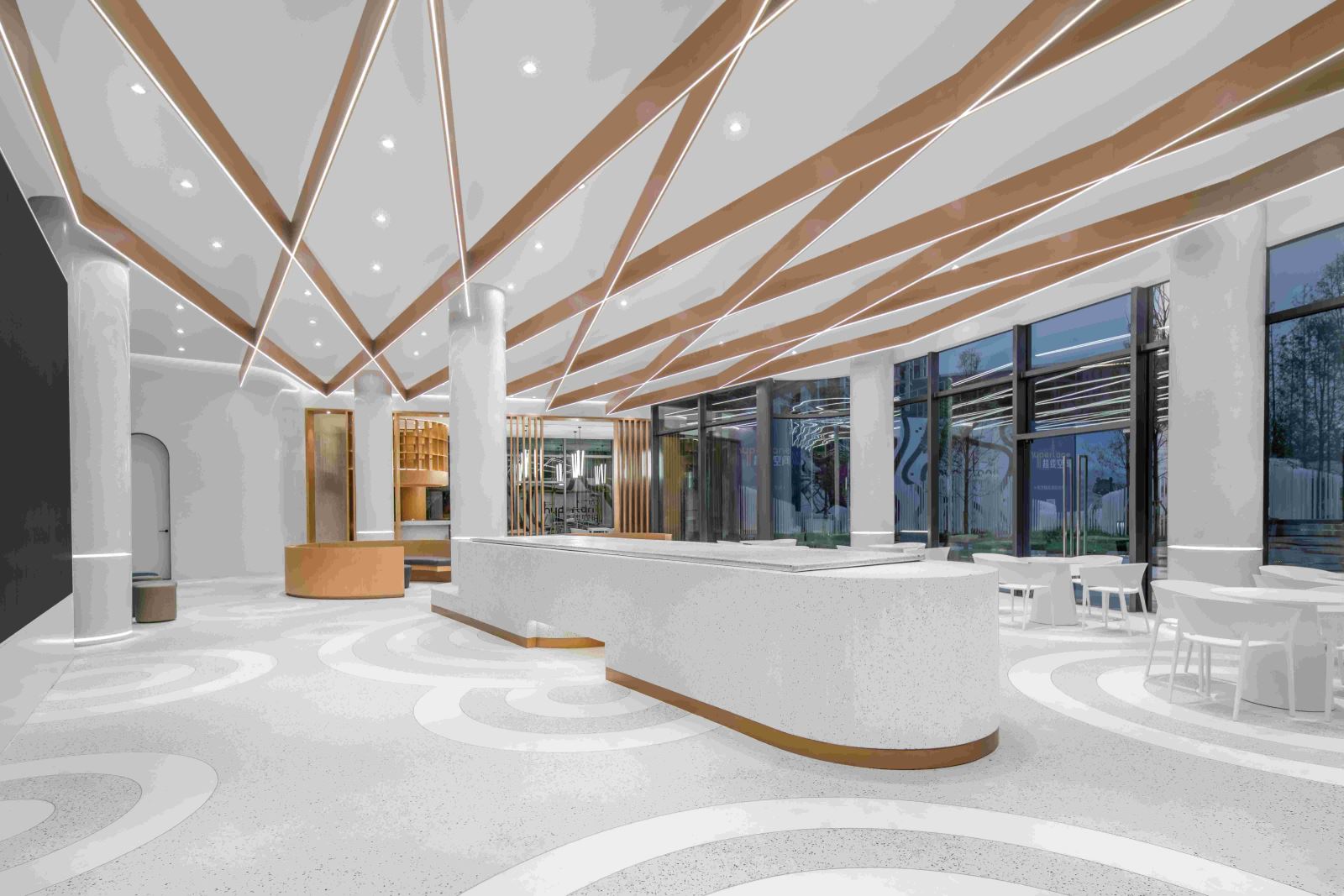 室内总览 Interior general view of the Cultural Center Café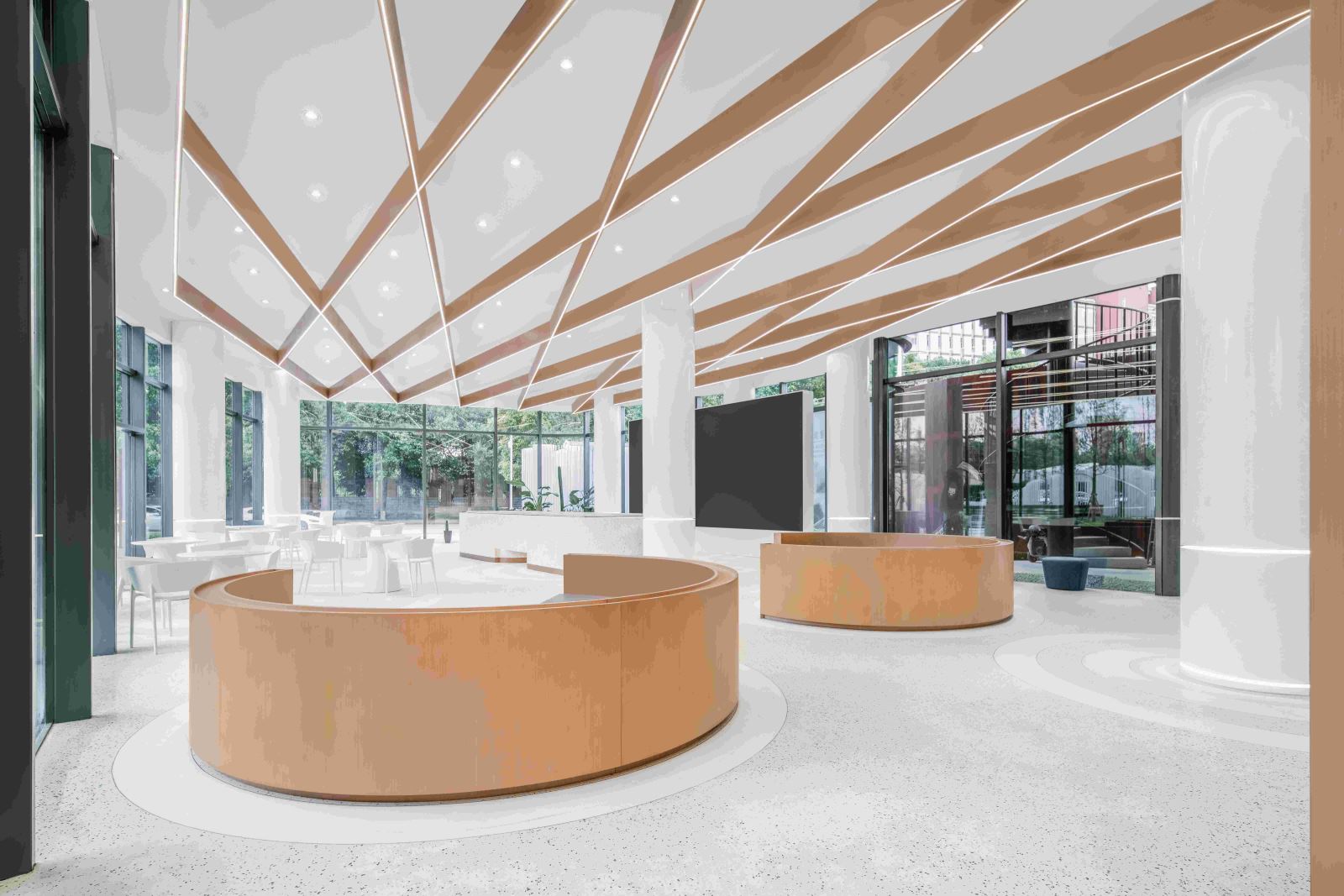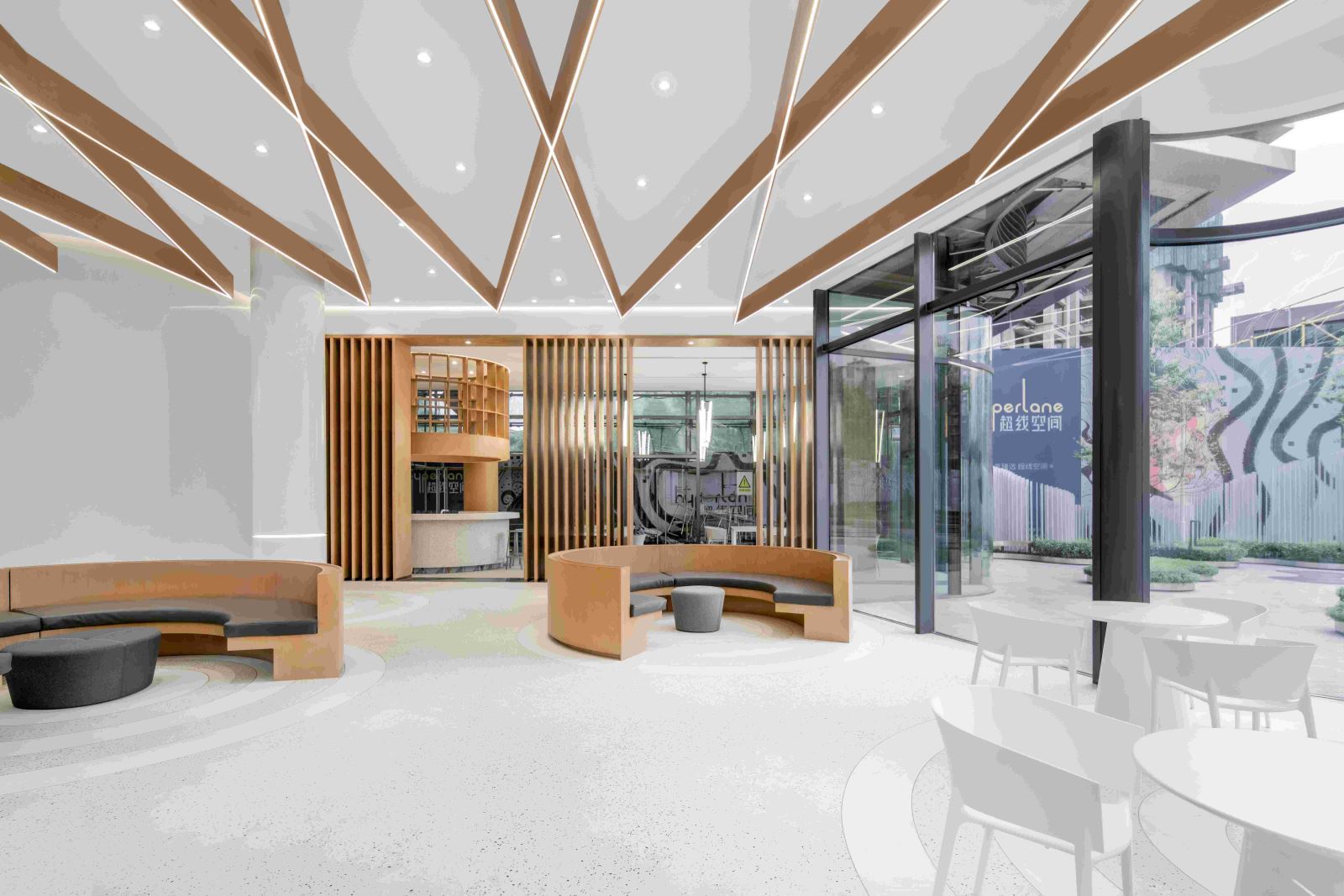 热门推荐