临海余丰里民宿
时空回廊丨临海余丰里民宿
Time and Space Corridor_ Linhai Yufengli Homestay
四合院书馆,摄影:吴清山
Courtyard Bookstore, photo: Wu Qingshan
临海余丰里民宿位于浙江临海台州府城古镇的赤城路老街口,是一个建筑面积近4000平方米的改造项目,由零壹城市建筑事务所从建筑、室内、软装到VI系统一体化设计。它的前身是一间百年老当铺,由一座具有100多年历史的四合院、两栋60年历史的砖混工业用房,以及两栋30多年历史的旧仓库组成。
Yufengli Homestay is located at the corner of Chicheng Road in the ancient town of Linhai, Zhejiang Province. It is a reconstruction project of nearly 4,000 sq.m, which architecture, interior, soft decoration and VI system all designed by LYCS Architecture . Its predecessor is a century-old pawnshop, consisting of a courtyard with a history of more than 100 years, two brick-concrete industrial houses with a history of 60 years, and two old warehouses with a history of more than 30 years.
主入口界面,摄影:吴清山
Main Entrance, photo: Wu Qingshan
整个台州府城古镇仍然保留着大量历史古建筑,而作为项目所在地的紫阳老街还延续着传统的街坊生活方式,这里是临海千年古城的文化血脉,是古城遗址的缩影,就像是一个活的历史建筑馆。项目起初就提出了挑战:面对同时存在3种不同年代的建筑,跨越百年的历史,新改造的介入如何让旧与新、传统与未来的对话创造全新的居住空间体验?这不仅是这一项目的核心思考,也是零壹城市对新居住模式、城市更新的进一步探索。
The entire ancient block still retains a large number of historical buildings and continues the traditional neighbourhood lifestyle. It's like a living historical building museum. At the beginning of the project, a challenge was raised: how can the new renovation create a new living space experience in the face of buildings of three different ages? This is not only the core thinking of this project, but also the further exploration of the new residential model and urban renewal by LYCS Architecture.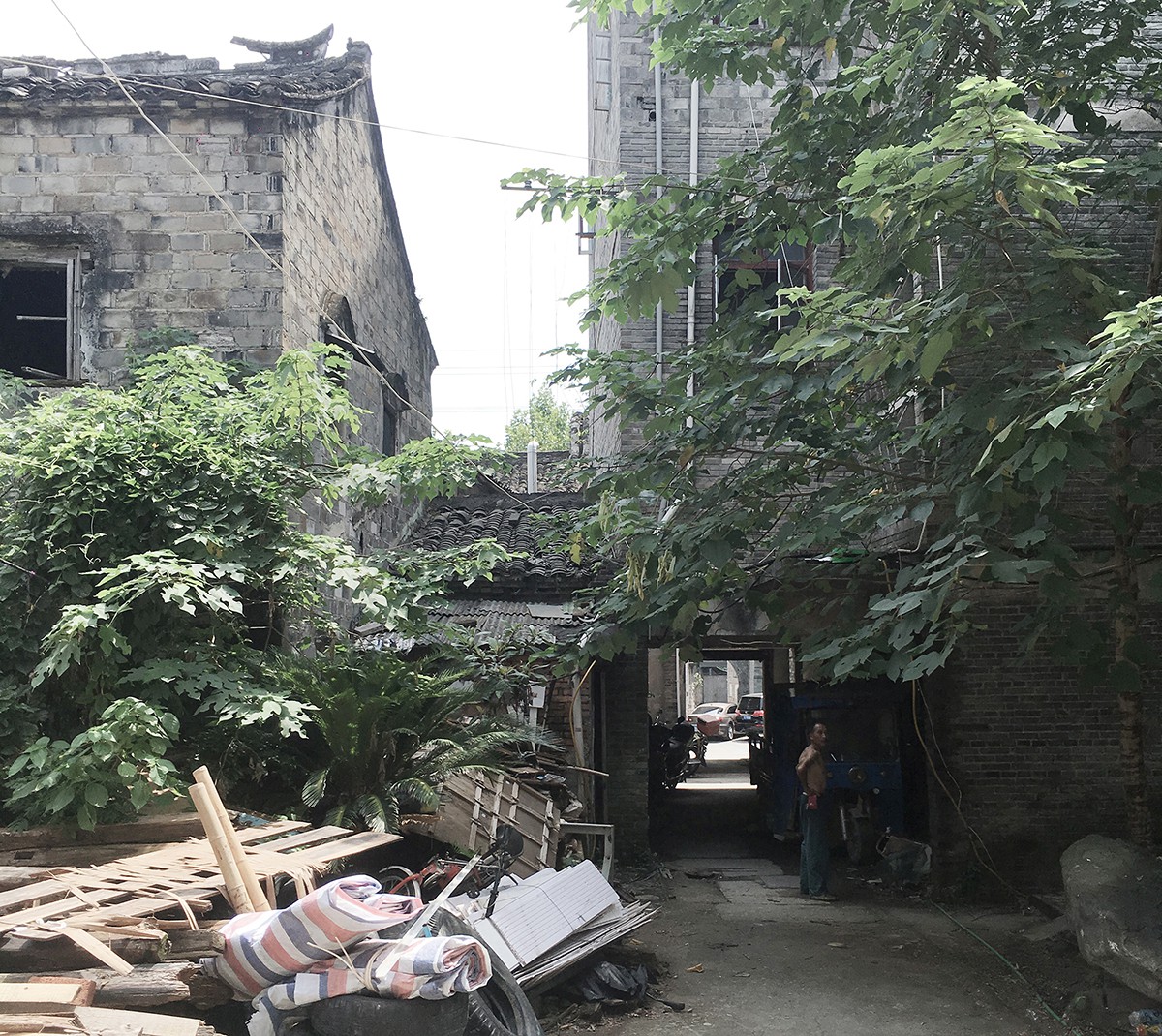 改造前
Before
内庭院,摄影:吴清山
After: Inner Courtyard Landscape, photo: Wu Qingshan
时空回廊 Space-time corridor
并置不同年代建筑历史传承的"时空回廊"
Space-time corridors which make historical architectures of different ages coexist.
设计以"时空回廊"是作为改造理念的主线,串联起场地现有清末民初、解放后和改革开放三个不同历史时代的建筑。这些老建筑虽已有些残败,但仍保留着在它们的年代,对于建筑美感和空间功能的理解,砖木间诉说着不同的历史故事。设计试图还原并且强化在这同一天地中历史时空的碰撞,让每一个不同年龄段、不同背景的人来到这里,都能找到触动内心的属于一个时代的理解。
The design takes "space corridor" as the main line of concept, and connects the existing buildings in the three different historical eras in the late Qing Dynasty, early Republic of China, post-liberation and reform and opening up. Although these old buildings have been somewhat ruined, they still retain their unique aesthetic and spatial functions. The design attempts to restore and strengthen the contrast of different historical buildings, so that every person of different ages and backgrounds can find an understanding that touches their hearts.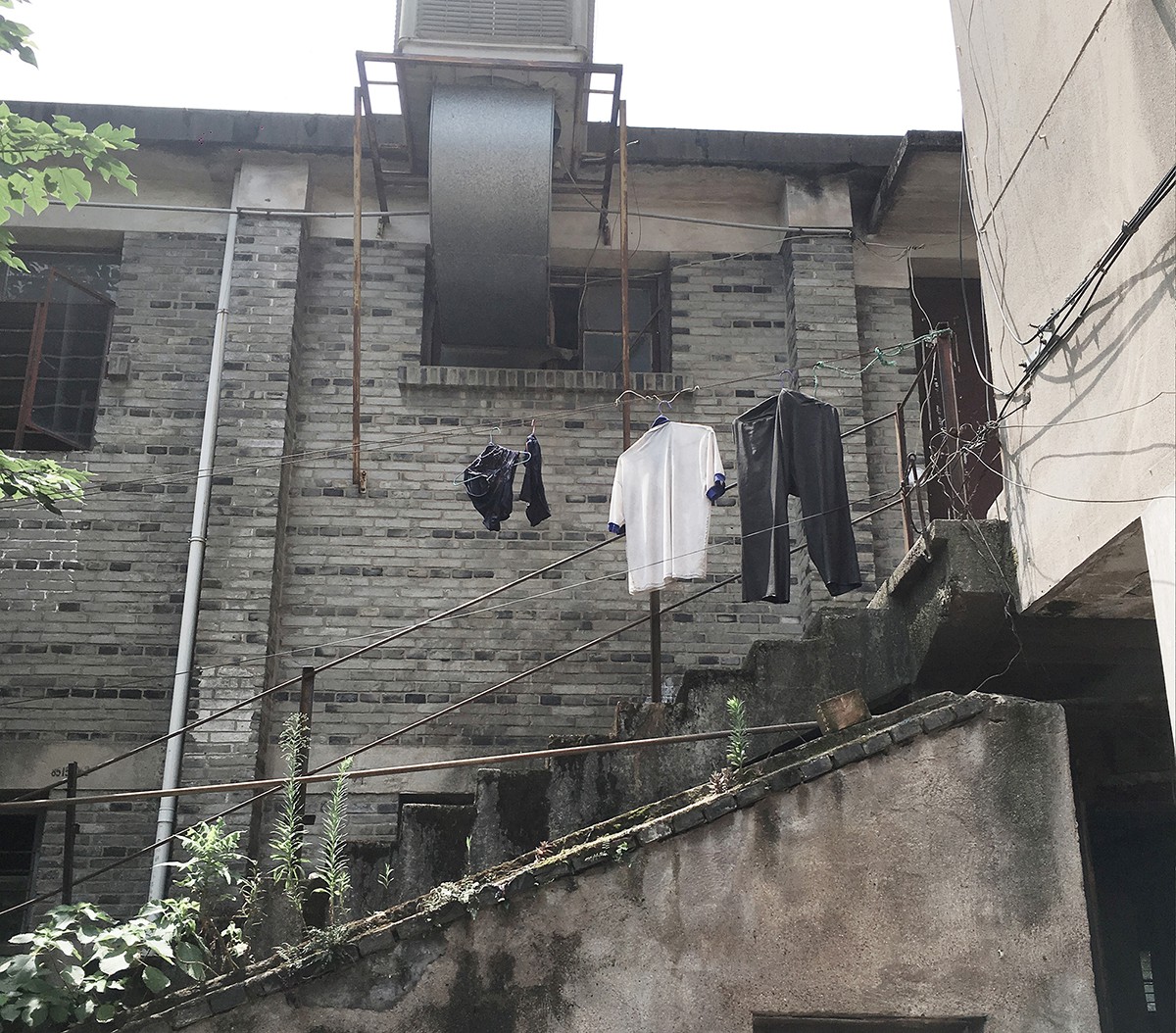 改造前
Before
内庭院,摄影:吴清山
After:Inner Courtyard Landscape, photo: Wu Qingshan
内庭院水景,摄影:吴清山
热门推荐