云端书店:散人研习社
恒田新作丨云端书店,怀念"上自习"的日子
A new work of Hengtian|Cloud Bookstore, miss the days of "self-study"
20年的冬天,有一个无奈和沮丧的停顿。选择在这个时候发布《散人研习社》,也是想帮助利润微薄的实体书店,共同寻求一个春日的复苏。信息时代,高速便捷的阅读模式,却让充斥着情感的书本显得生硬、冰冷。白云之下,书海之间,设计师想用这样柔软的环境,让文字变得温暖、自由。在这儿,被隔离的心会解开禁锢,坦荡荡得给情绪一个宣泄的出口。
In the winter of 2020, There was a pause of frustration and frustration. The timing of the release of "Study Club of Scattered People" is also intended to help the physical bookstores with thin margins, seeking a recovery of Spring. In this information age, high-speed and convenient reading mode makes books full of emotion look really stiff and cold. Under the clouds, among the books, the designer wants to make the texts become warm and free in such a soft environment. Right here, a separated heart can be set free, and an outlet can be frankly given to your emotions.
待回春之日,便是散人重逢之时。
While Spring returns, it will be the reunion time for scattered people.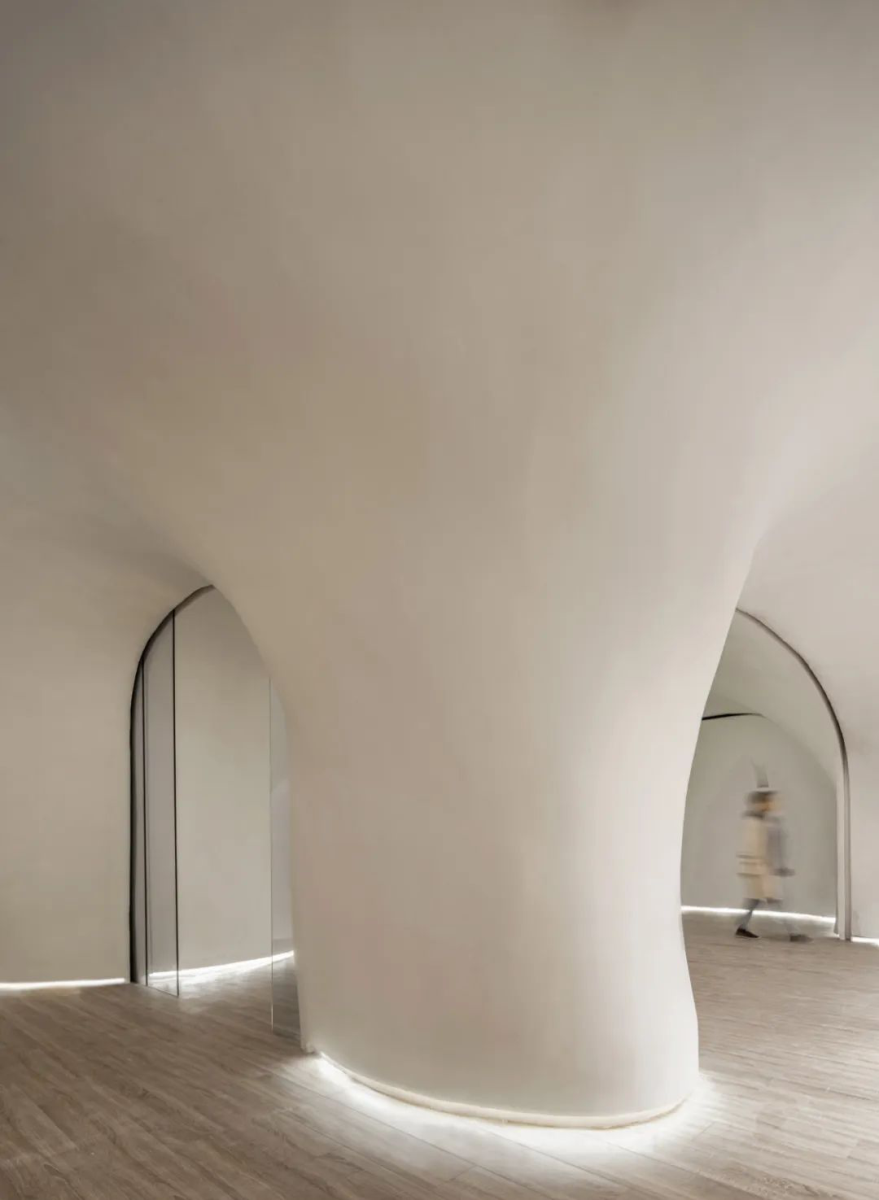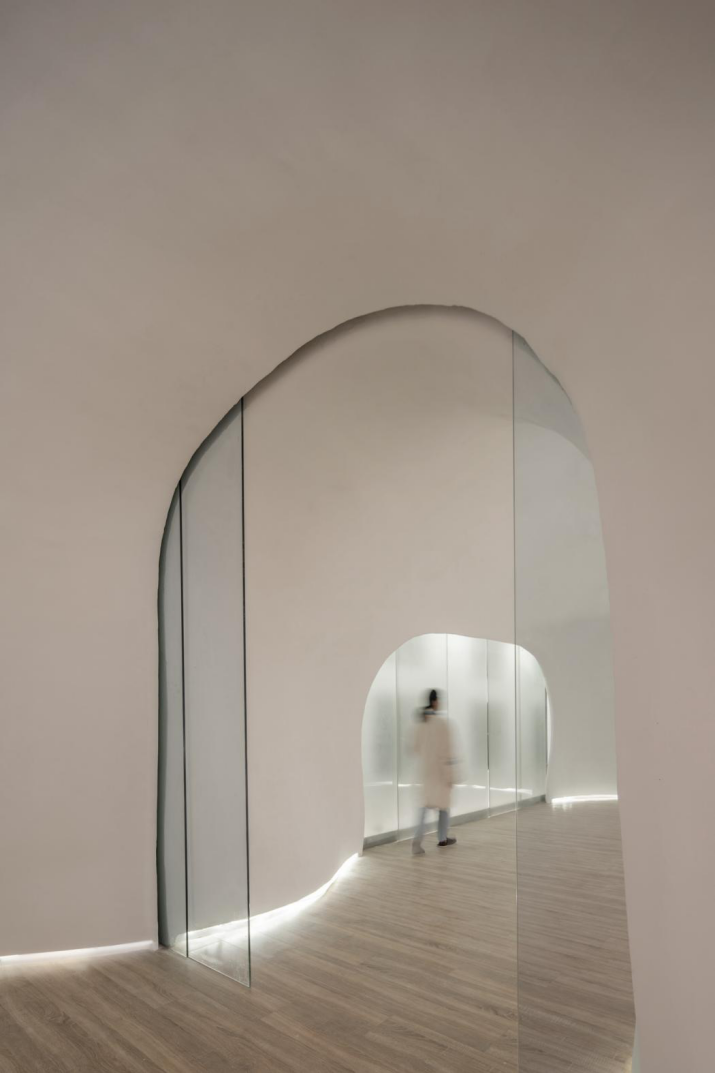 书店坐落于上海南京西路的一个商业楼内。空间不大,但是很温暖。玻璃门入口,简单通透,既节省空间,又让室外的行人不禁驻足,想要一探究竟。
The bookstore is located in a commercial building on Nanjing West Road, Shanghai. The space is not big, but it's really warm. The glass door of the entrance is simple and transparent, which saves space, as well as makes the pedestrians outside can not help but stop and explore.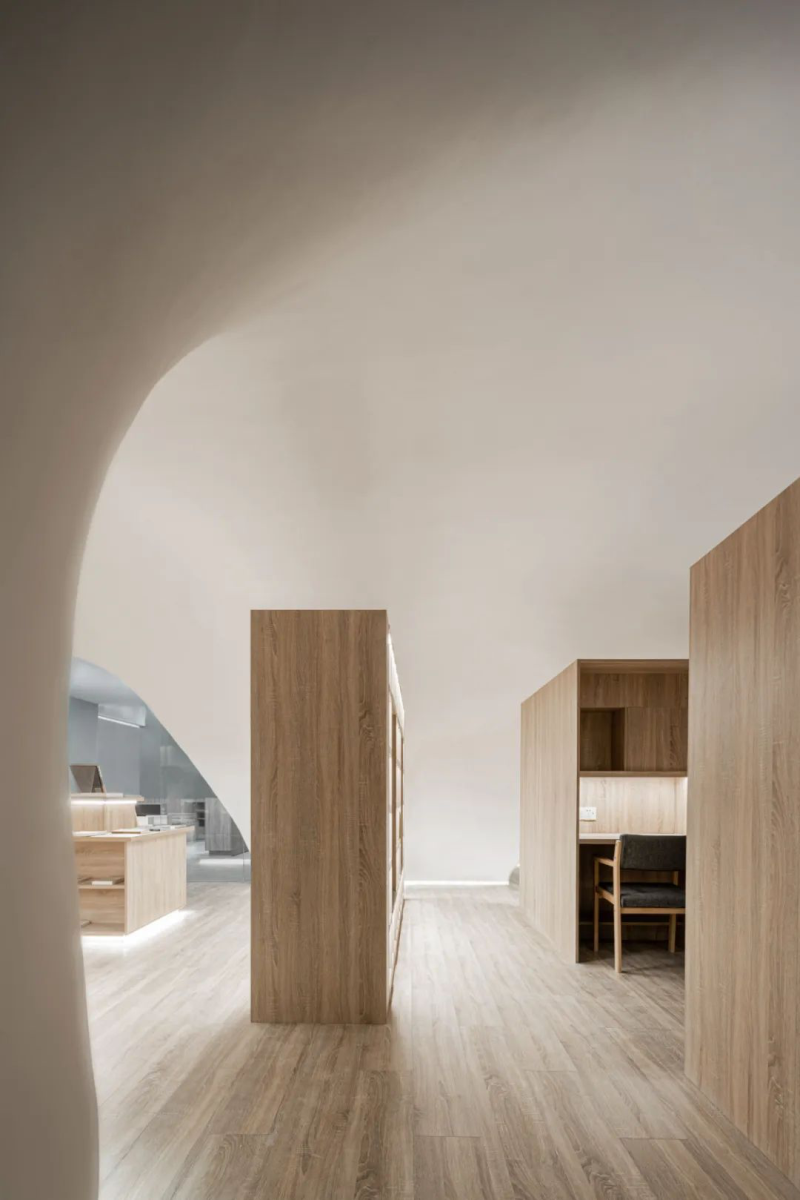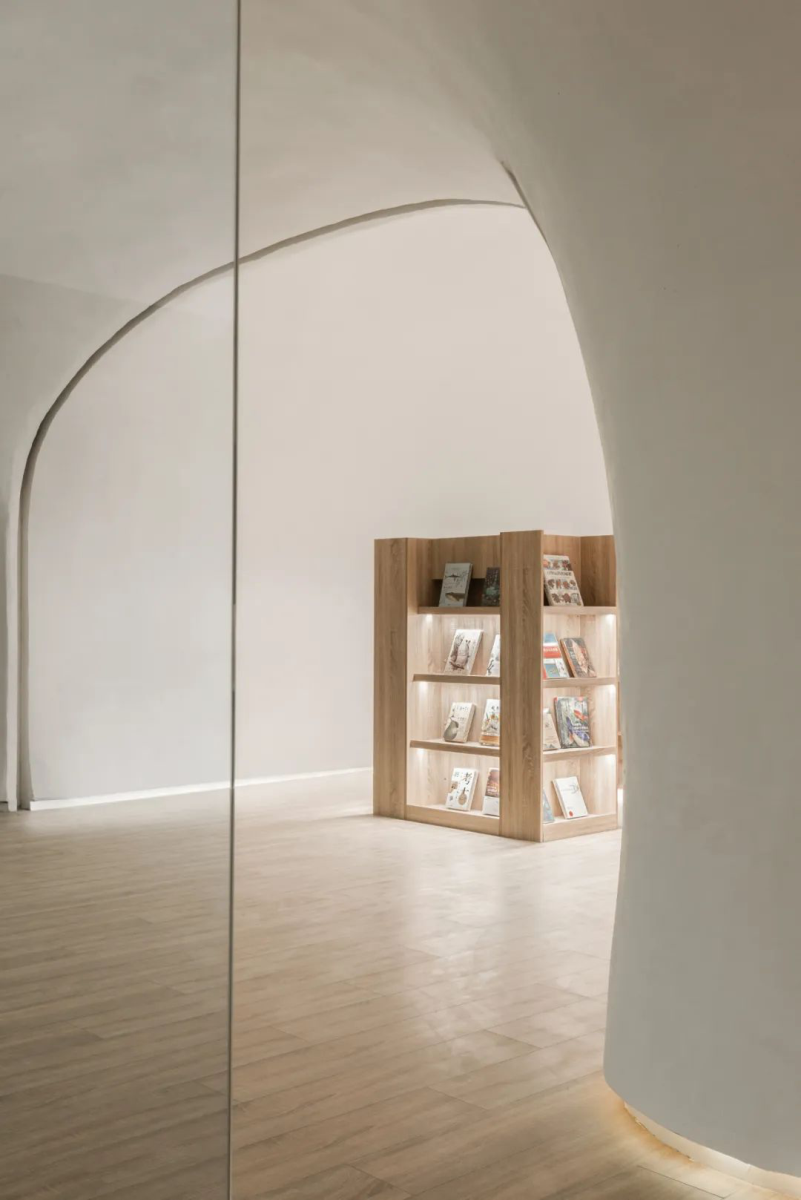 看似复杂的空间都来源于基础形状,简单的形状交汇成美好的画卷。白云之下,书海之间。起伏的曲线如波涛的轮廓。
The seemingly complex space is always derived from the basic shapes, and the simple shapes converge into a beautiful picture. Under the clouds, among the books. An undulating curve is just like the outline of the wave.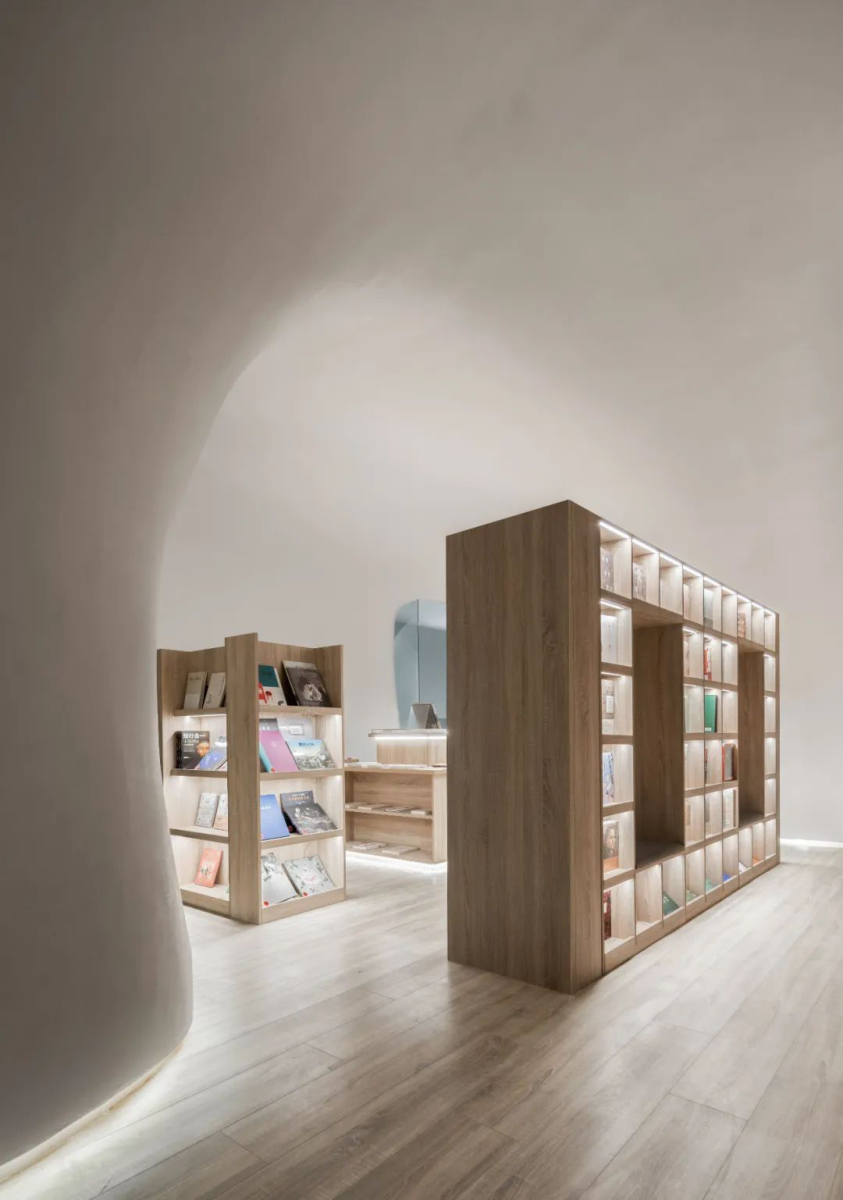 光线在弧形屋顶的漫反射下,显得更加均匀。在空间的任何区域都可以酣畅淋漓的阅读。
The light appear more even under the diffuse reflection of the curved roof. You can read enjoyably in any area or space.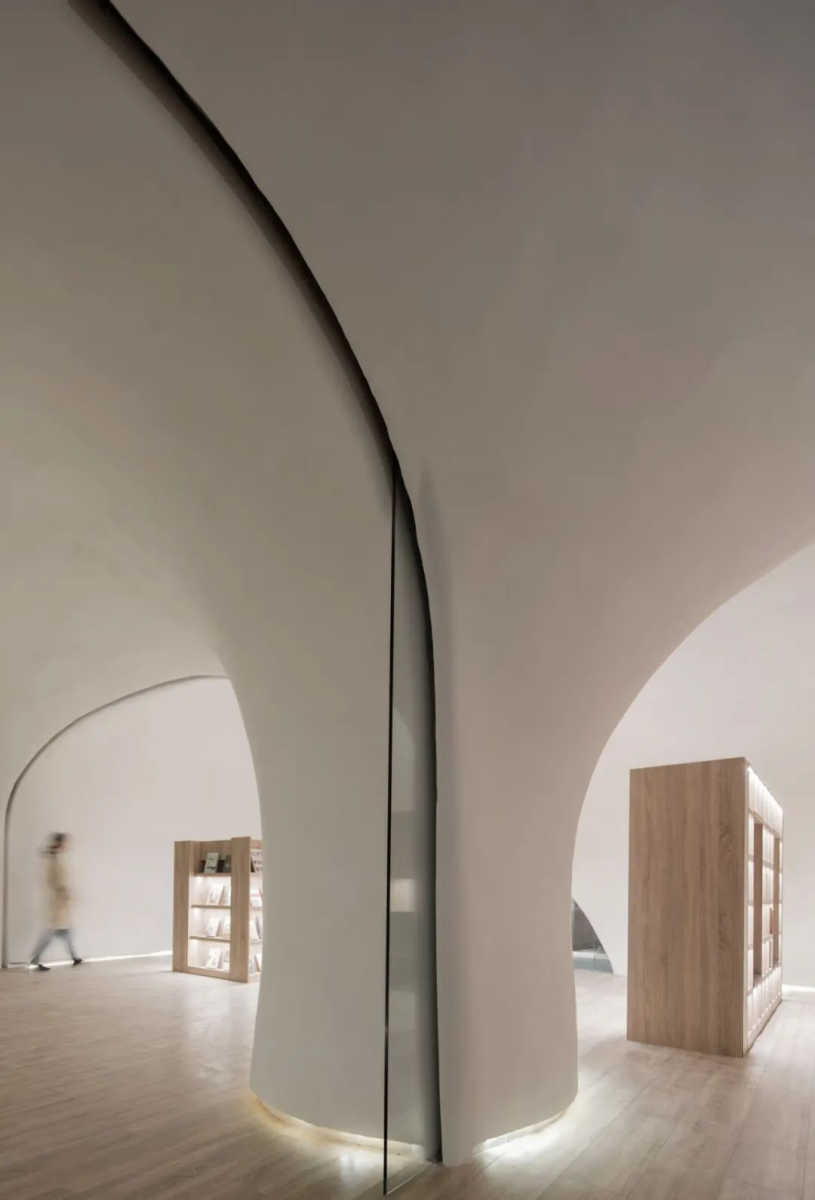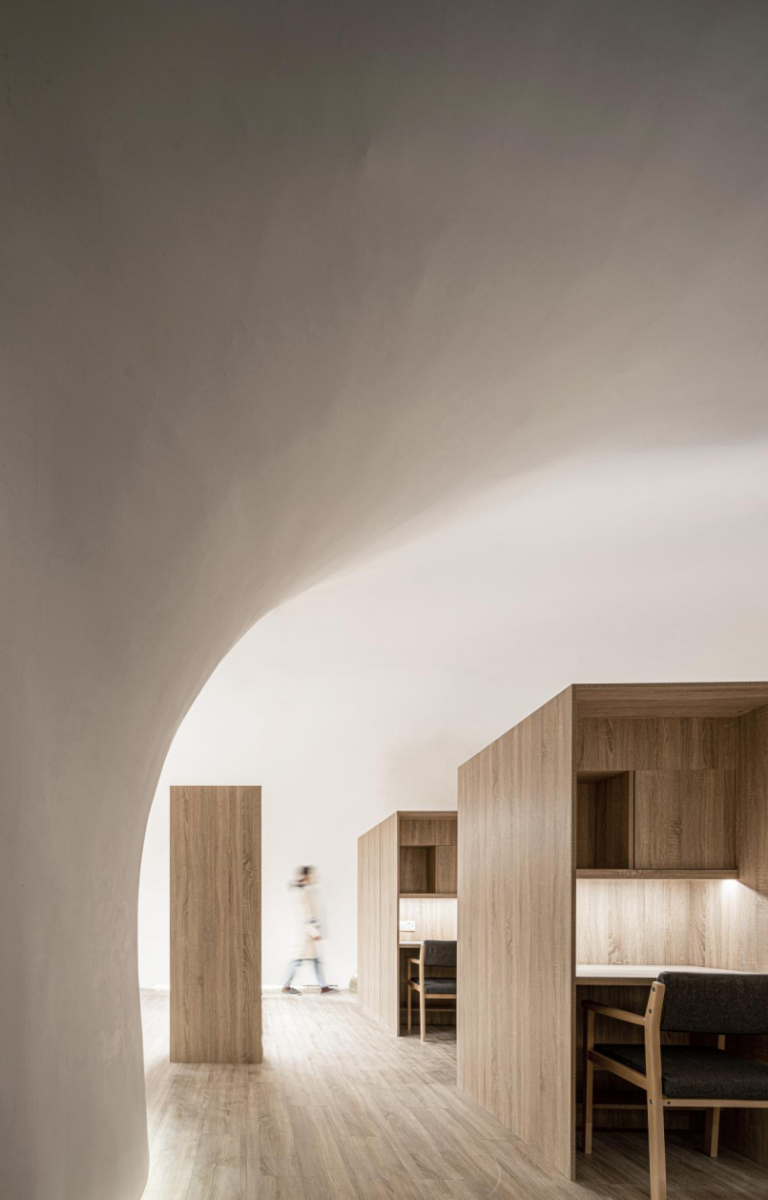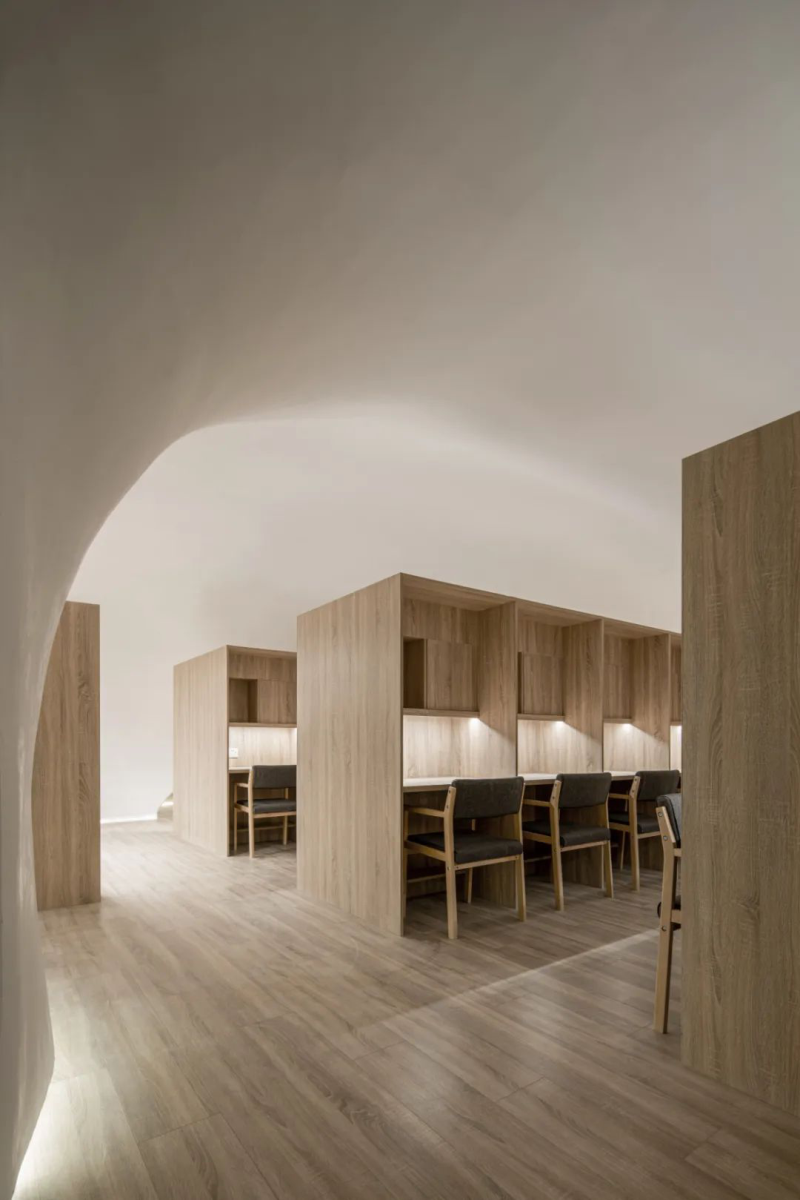 在这里,你可以画画写字;可以瑜伽沙龙;也可以屏蔽一切干扰,专注于手中的考卷。
Staying here, you can the drawing or writing; You can have Yoga salons; What's more, You can block out all the distractions , just concentrate on the test paper in your hands.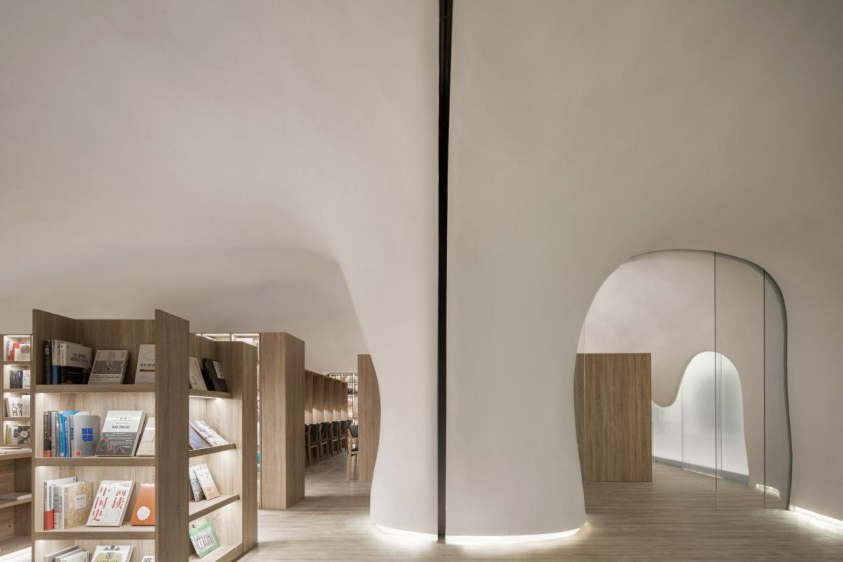 热门推荐