20平米小宅改造
折叠空间:20平米小宅改造/DAGA大观建筑设计
Folding space: 20 square meters house renovation / DAGA Architects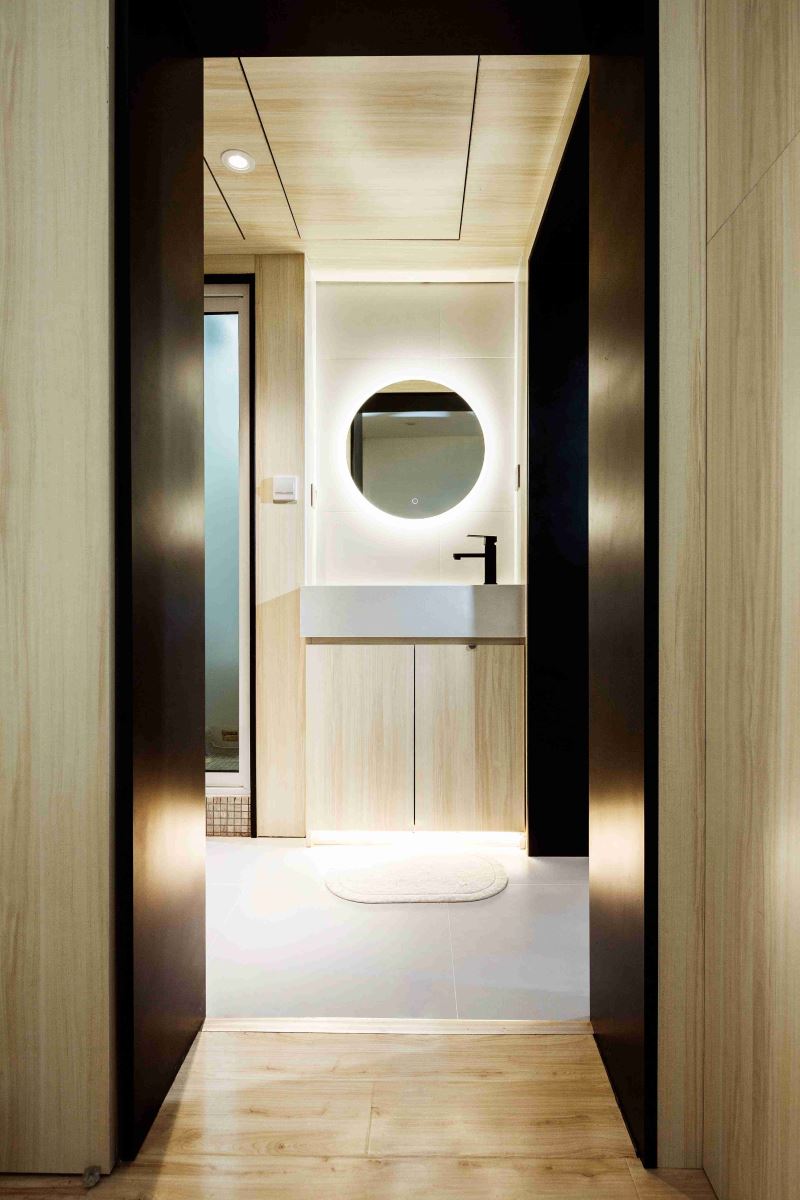 精神居所 | Spiritual residence
在北京,除了胡同这种地域性居住建筑类型,红砖民居也是老北京的城市肌理中不可或缺的一部分。这类建筑大都建于上世纪,是北京兴起的第一批楼房住宅,也形成了最初的居住小区模式。但是这些房子如今却年久失修,破败简陋,功能上也不尽如人意,缺少起居会客功能、卫生间厨房狭小等问题逐渐暴露,现在已经难以满足年轻人生活的需求,目前大多是孤寡老人和外来劳工遮风避雨的居所。
In Beijing, in addition to Hutongs, a type of regional residential architecture, red brick dwellings are also an indispensable part of the urban texture of old Beijing. Most of these buildings were built in the last century, and they are the first batch of buildings and dwellings in Beijing, and they also formed the initial residential community model. However, these houses are now in disrepair, dilapidated and shabby, and their functions are not satisfactory. Problems such as the lack of living functions and the narrow kitchen of bathrooms have been gradually exposed, and now it is difficult to meet the needs of young people. At present, most of them are shelter for lonely elderly people and migrant workers.
▼北京红砖民居 Red brick dwellings in Beijing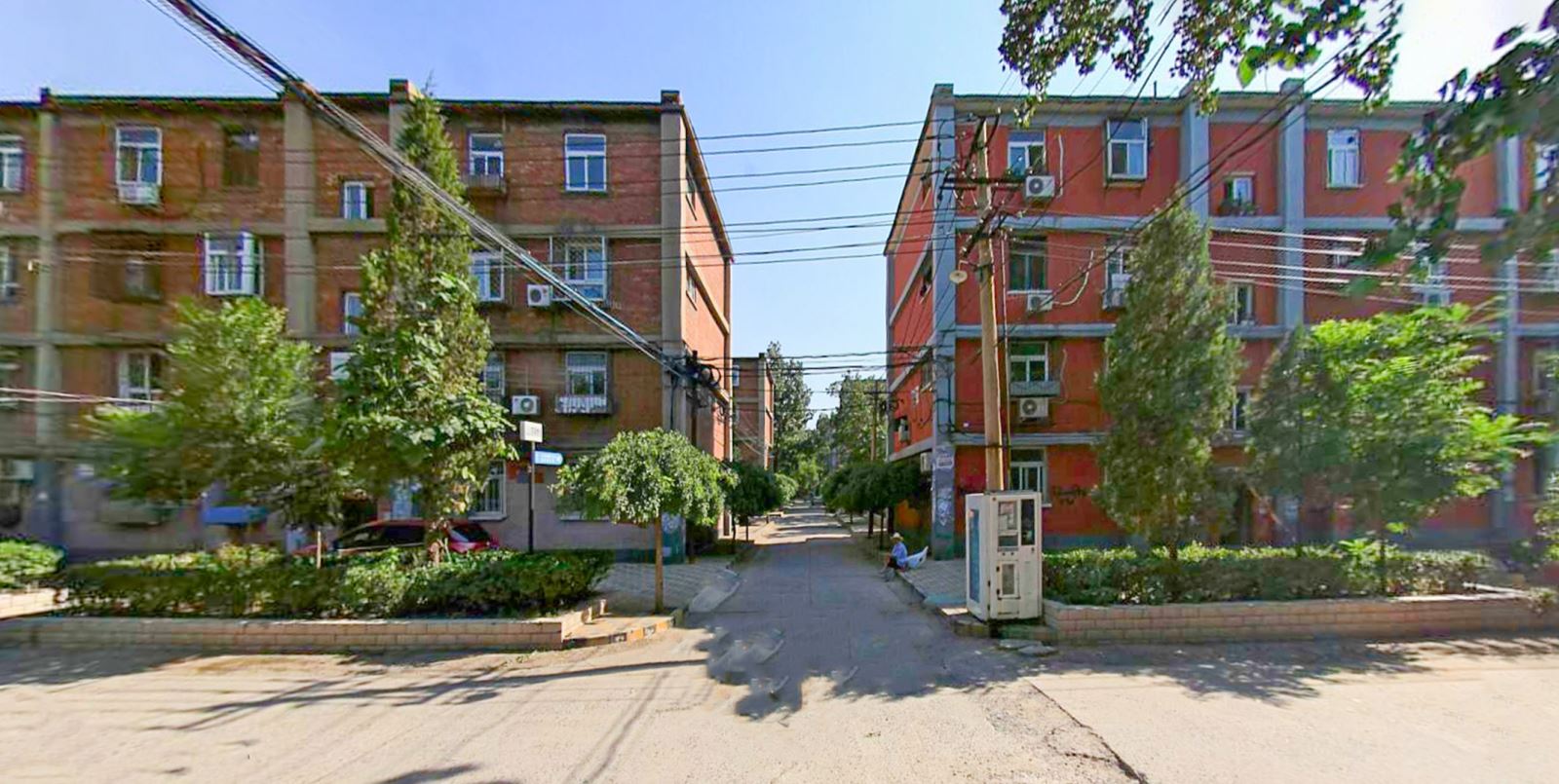 ▼房屋改造现场 Housing renovation site
生活容器 | Living container
项目位于首钢古路小区的一幢红砖居民楼的三层,面积约20平米。在这极为宝贵的小空间内,卫生间显得很狭小局促,其余空间仅有厨房和走廊,以及一间卧室。在这20平米内,不仅承担着女主人的一日三餐起居生活,还需兼顾她外出留学的儿子回家探亲时的临时休憩的需求。空间虽小,却是一家人感情的寄托,也是他们生活的容纳器。但是在使用中,却是对这个家又爱又恨,使用中的诸多不便,已经让这座年迈的老房子逐渐被家人所"诟病"。如何重建一家人的精神居所,如何在小空间中完成所有的居住需求,是我们此次改造的一大挑战。
The project is located on the third floor of a red brick residential building in Shougang Road, with an area of about 20 square meters. In this extremely precious small space, the bathroom appears to be very small and cramped, with only the kitchen and hallway, as well as a bedroom. 20 square meters, not only undertakes the hostess's daily life of three meals a day, but also needs to take into account the need for temporary rest when her son, who is studying abroad, comes home. Although the space is small, it is not only the sustenance of the family's feelings, but also the receptive device of their lives. However, in use, it is love and hate for this family, and many inconveniences in use have made this old house gradually "criticized" by the family. How to rebuild the family's spiritual residence and how to meet all the living needs in a small space is a major challenge for our renovation.
改造前"小"宅的空间都与功能无法匹配,尽是一副"柴米油盐"压倒"诗和远方"的景象,屋内储物空间拥挤不堪,杂乱堆砌。蹲位盖板淋浴,床沿端坐待客,茶桌蜷缩在床头,缝纫机藏身厚尘中,爱好游戏漫画的儿子的"霜之哀伤"淹没在瓶瓶罐罐中,没有了昔日的光芒......女主人每天重复生活中的动作,脑海内浮现着儿子从蹒跚学步到漂洋学艺的背影。一家人苦恼于家里的功能缺失、狭小不便、视线阻隔,都非常希望有一间足够大的储物间,避免之前将厨房吊柜充当鞋柜的"滑稽"情况。
Before the transformation, the space of the "small" house could not match its function, and it was full of daily necessities of day overwhelmed by "poems and dreams". The storage space in the house was crowded and cluttered. Squat cover shower, bed edge sitting, tea table curled up at the head of the bed, sewing machine hiding in the thick dust, game cartoon-loving son's "Frost sadness" submerged in bottles and cans, lost the light of the past. The hostess repeats the movements of her life every day, with the back of her son from a toddler to a foreign learner. The family is worried about the lack of function, narrow inconvenience and line of sight at home, and they all want to have a storage room big enough to avoid the "funny" situation of using kitchen cabinets as shoe cabinets.
视线通透 | Transparent line of sight
空间的狭小,经常会让人感觉压抑、拥挤、不舒适,从视觉上压缩了空间的"体量感"。所以在这次的改造中,我们首先要做的就是让室内的视线通透起来。但是这种老旧的小户型住宅,由于其结构限制,室内的隔墙结构几乎不能改动。在此前提下,我们调整布局,梳理流线,让空间显得更加通透。让"小"宅看着"小"用着却"五脏俱全","视线通透""折叠家具""储物收纳"等关键词成为了设计的主要点。
The narrowness of the space often makes people feel depressed, crowded and uncomfortable, which visually compresses the "sense of mass" of the space. So in this transformation, the first thing we need to do is to make the indoor line of sight transparent. However, due to the structural limitations of this old small house, the indoor partition structure can hardly be changed. Under this premise, we adjust the layout and comb the streamline to make the space appear more transparent. Let the "small" house look at the "small" but "complete with five internal organs", "tran